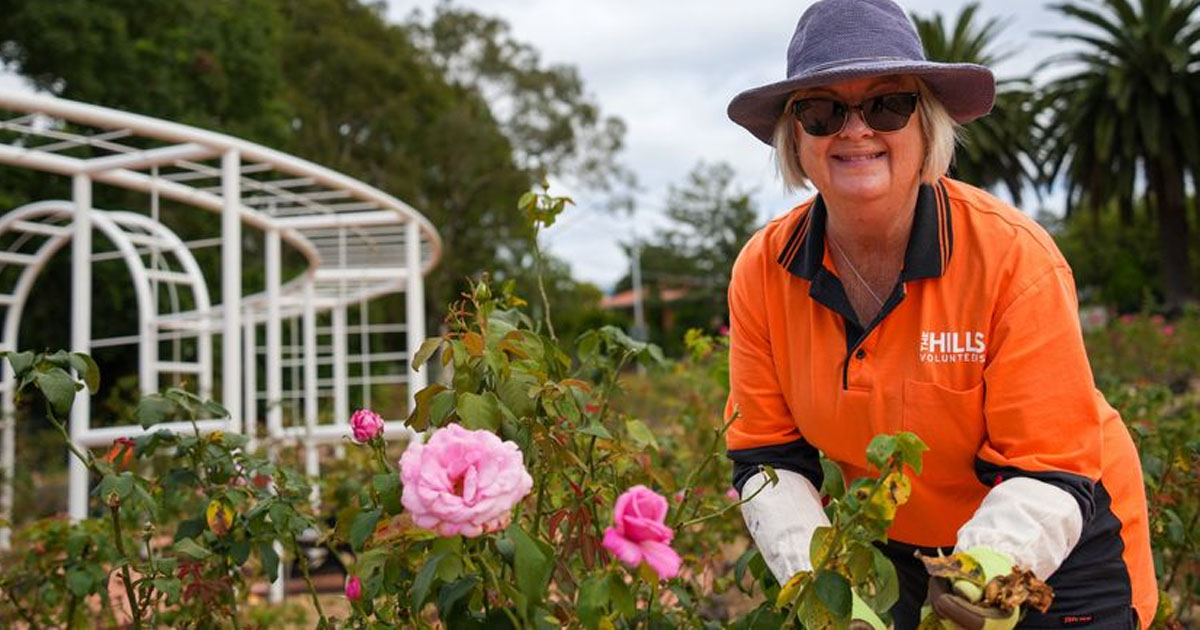 In celebration of National Volunteer Week, The council would like to introduce you to some of the hardworking volunteers.
National Volunteer Week Roxborough Park Rose Garden
Meet Cathy. Cathy has volunteered for Council at the Roxborough Park Rose Garden for three months. Cathy volunteers because she lives locally and has always admired the rose garden. Cathy says volunteering "is like therapy; it's lovely and relaxing."
For more information about volunteering for Council, visit: www.thehills.nsw.gov.au and search for 'Volunteering.
Source: The Hills Shire Council