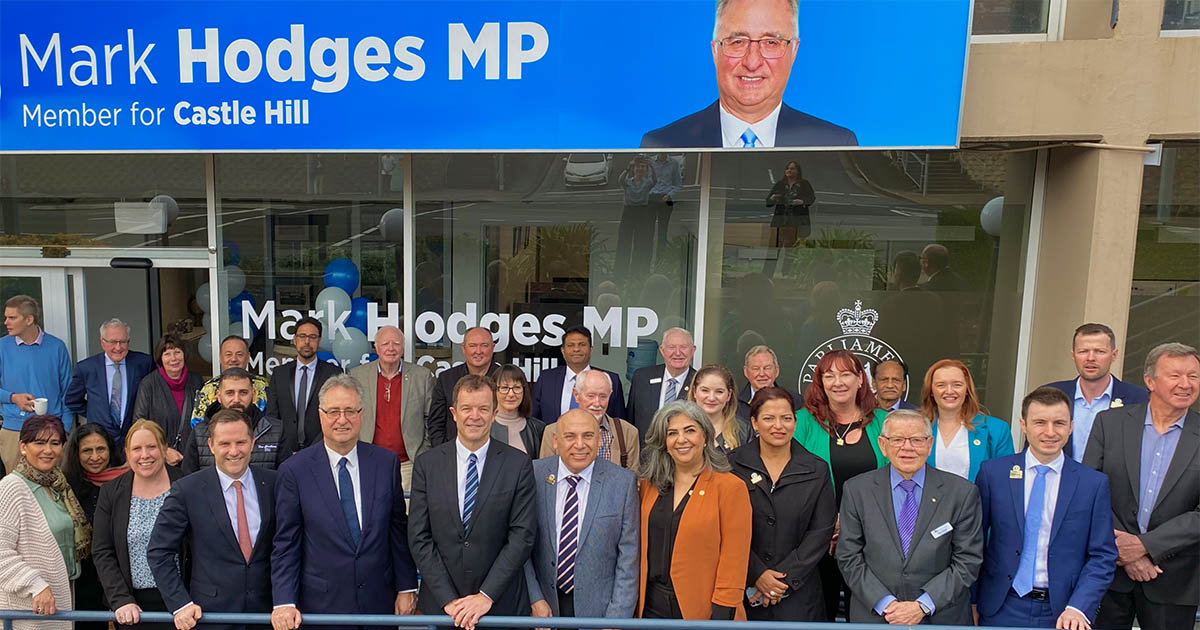 This week the Castle Hill Electorate Office was officially opened. The leader of the opposition in the Legislative Assembly, Mark Speakman SC, MP attended the event and gave a speech and declared the electorate office officially opened.
Alex Hawke MP, Federal Member for Mitchell, and Dr Peter Gangemi, Hills Shire Mayor also each gave an address to the guests and spoke about our great electorate. It was wonderful to be able to share this exciting event with some of the Castle Hill constituents as well as political leaders from all levels of government.
Along with opening the office, I gave Mark Speakman a tour of some of our electorate, starting with a visit and a meet and greet at the Hills Men's Shed, who hosted a lovely morning tea. We were able to speak with the Shedders and see the amazing work of this community group in our electorate.
The final stop for the day was a meet and greet event hosted by the Sydney Hills Business Chamber. It was good to meet with these people from a wide and diverse range of businesses, to form connections, and offer an ear to small and local businesses.
Thank you very much to Leader Mark Speakman SC, MP for officially opening the electorate office of Castle Hill. It was a privilege to be able to show off parts of our electorate and showcase what the Hills area has to offer.