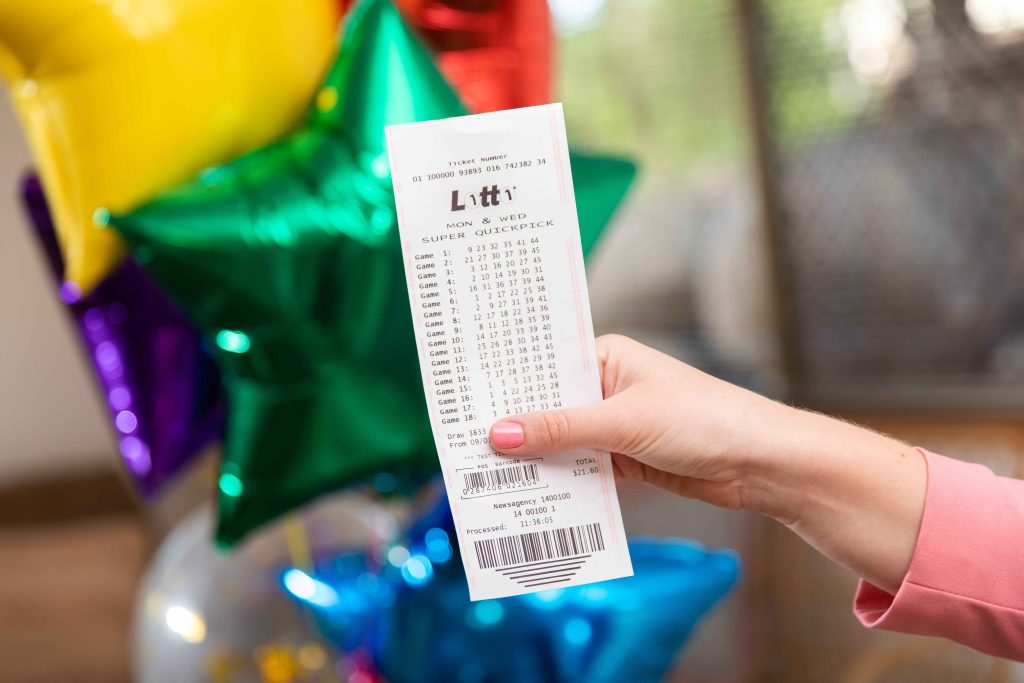 A Castle Hill man who always had an inkling he'd win the lottery one day was overjoyed to discover he won more than $1 million in last night's Monday & Wednesday Lotto draw.
The New South Wales player held one of two division one winning entries in Monday & Wednesday Lotto draw 4329, drawn Wednesday 11 October 2023, and pocketed $1,005,600.70.
"Thank you so much!", the winning man cheered after officials from The Lott reached out to confirm his new millionaire status.
"I feel amazing. I've played for years but never won anything! I would always say to my wife, 'I'll win one day!', now I finally have."
When asked what he planned to do with the prize, the happy man admitted he already had a couple of ideas.
"I'll be sharing with my wife, and we'll be able to buy a house!"
His life-changing entry was purchased at Nextra Castle Towers, Shop 1209, Castle Towers Shopping Centre, 6-14 Castle Street, Castle Hill.
Nextra Castle Towers team member Sue Brandjes said the team were ecstatic to have sold a division one winning entry to a local customer.
"How delightful! The team is absolutely thrilled to hear our outlet have sold a division one winning entry in last night's draw," she said.
"It's an amazing milestone for us. We wouldn't be here without our customers so it's such great news when we hear one of them has won a prize!
"Everyone has been saying we're due for a big win soon! Our last division one win was years ago.
"Congratulations to the fortunate winner and best of luck to everyone else!"
The winning numbers in Monday & Wednesday Lotto draw 4329 on Wednesday 11 October 2023 were 33, 30, 24, 26, 20 and 4, while the supplementary numbers were 25 and 16.
Across Australia, there were two division one winning entries in Monday & Wednesday Lotto draw 4329 – one in New South Wales and one in Victoria.
The Lott's division one winning tally has now reached 322 so far in 2023, including 102 won by NSW Lotteries customers.
In FY23, Monday & Wednesday Lotto created 87 millionaires across Australia.
During this time, there were 93 division one winning Monday & Wednesday Lotto entries across Australia, which collectively won $93 million.
More chances to win
There are more chances to win big with Tuesday's Oz Lotto offering $30 million, while tonight's Powerball has $4 million up for grabs.
Tonight's Set for Life draw offers players the chance to win a division one prize of $20,000 a month for 20 years – that's $20K on Replay! Set for Life is the only game that allows you to play your numbers across seven consecutive daily draws – meaning you have the chance to win $20K on Replay every day of the week.
The Lucky Lotteries Mega Jackpot prize is now $8.44 million for draw 1628, while the Lucky Lotteries Super Jackpot prize is now $5.44 million for draw 10802.
Tickets can be purchased at any licenced lottery outlet, online from thelott.com or via The Lott mobile app.
The official home of Australia's lotteries, The Lott operates and markets Australia's leading lottery games customers know and love creating everyday winners, winning every day.
In FY23, more than 137.7 million wins took home more than $4 billion in prize money from their favourite games at The Lott, including Saturday Lotto, Monday & Wednesday Lotto, Powerball, Oz Lotto, Set for Life, Lucky Lotteries, Keno (SA), Super 66, Lotto Strike and Instant Scratch-Its.
Last financial year, Australia's official lotteries contributed more than $1.6 billion via state lottery taxes and donations to help community initiatives, such as hospitals, health research, disaster relief and education.