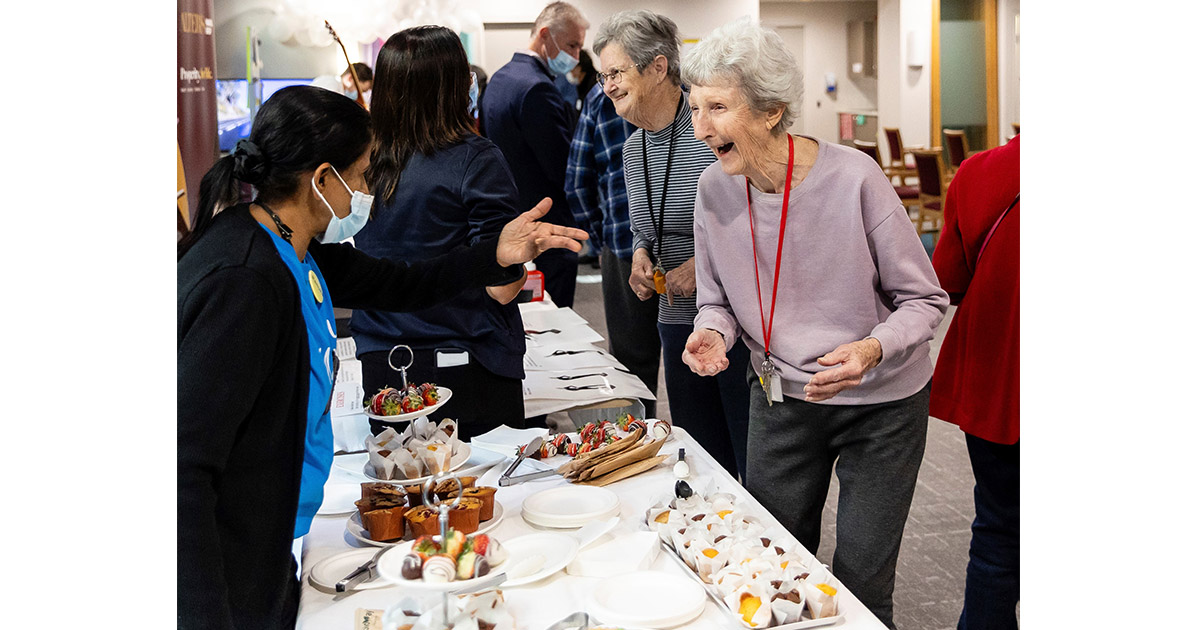 The smell of freshly baked scones and sound of laughter was in the air at Anglicare's Brian King Gardens Residential Care Home, as residents, staff and the community enjoyed their Open Day in June.
Under the care of new Residential Manager, Fraser Wunch, Brian King Gardens opened its doors to the public to share everything that this vibrant home has to offer.
"We have a beautiful home with active and social residents and caring passionate staff, and I am so pleased to have the opportunity to share this with the community so they can experience how wonderful life can be at Brian King Gardens", said Fraser.
The Open Day gave visitors a chance to tour the home and its facilities, as well as see the way residents have personalised their spacious rooms and explore the vast range of activities and events on offer each day.
Brian King Gardens resident, Barbara commented that there is "almost too much that you are able to do every day" and said with a smile "the best thing I did is come here!"
Enjoying the barista-made coffee, freshly baked scones and chocolate dipped strawberries made by Harshendu Mankad the regional chef, the open day was a huge success and an enjoyable day for everyone who attended.
If you would like to tour Brian King Gardens please call Fraser Wunsch, Residential Manager on 0487 073 878.