We've hit a major milestone in the construction of the first sporting reserve in Box Hill, Brindle Parkway Reserve.
Over 20,000 square meters of lush green turf is being meticulously laid as we speak, with another 13,000 square meters being laid around the facility at a later stage.
We are also busy constructing state-of-the-art stormwater and wastewater facilities, putting together an amenities building, laying concrete pathways, and improving safety with fantastic fencing work.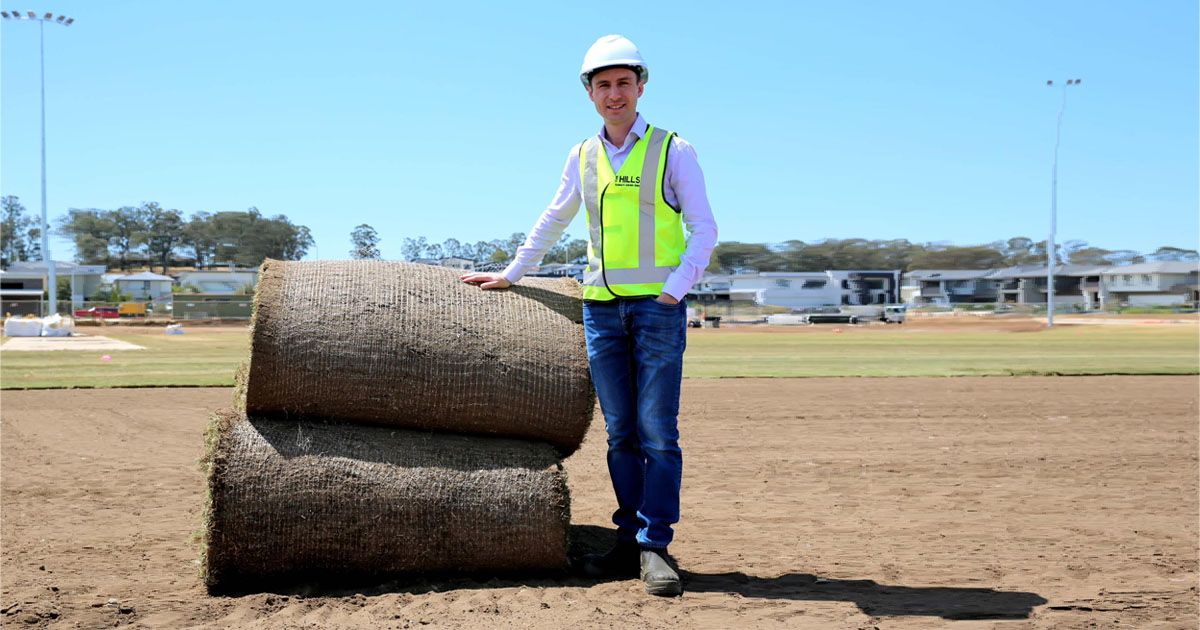 When completed, Brindle Parkway Reserve will feature two rugby league fields for winter sport, which will be used as a single cricket field in summer. The reserve will also feature a playground, half basketball court, cricket practice nets and a 130 space carpark.
It's a thrilling time for Box Hill, as we continue to elevate our community with cutting-edge facilities and road upgrades.
To keep up-to-date on all our work and plans for Box Hill, visit The Hills Shire Council website www.thehills.nsw.gov.au