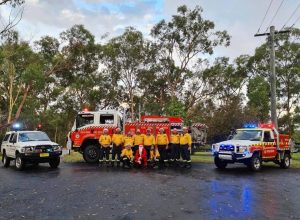 On the 24 of June 2023, the Box Hill Rural Fire Brigade (BXH RFB) will hold its "Info Day" as they actively seek Hills locals to be a part of the Volunteer Fire Brigade.
The Info Day will start at 1.00 PM and will end at 3.00 PM. The venue will be at 47A Nelson Road, Nelson, NSW, Australia, New South Wales.
For more information about the BXH RFB's volunteer call, visit BXH FRB INFO DAY – WE ARE RECRUITING!
The New South Wales Rural Fire Service (NSW RFS) has a dedicated webpage for willing volunteers here: Join The NSW RFS.  
Image credit to Box Hill Rural Fire Brigade.