[vc_row][vc_column width="1/6″ offset="vc_col-lg-1/5 vc_col-md-1/5 vc_col-xs-1/5″][us_image image="62854″ size="thumbnail" align="left" style="circle" has_ratio="1″][/vc_column][vc_column width="1/12″ offset="vc_col-lg-4/5 vc_col-md-4/5 vc_col-xs-4/5″][vc_column_text]By
Dr Peter Gangemi – Mayor of The Hills Shire Council
[/vc_column_text][us_post_date][/vc_column][/vc_row][vc_row][vc_column][vc_column_text]
Construction has commenced at Box Hill's first ever sport and recreation reserve, Brindle Parkway Reserve.
The Box Hill New Sports Complex, located between Terry Road, Cart Street and Brindle Parkway will feature
Two rugby league fields which can also be used as a single cricket field (pitch located between the two rugby league fields)
Two cricket practice nets
Basketball half court
Amenities building
Children's playground
Picnic facilities
130 space carpark
Pathway network around the facility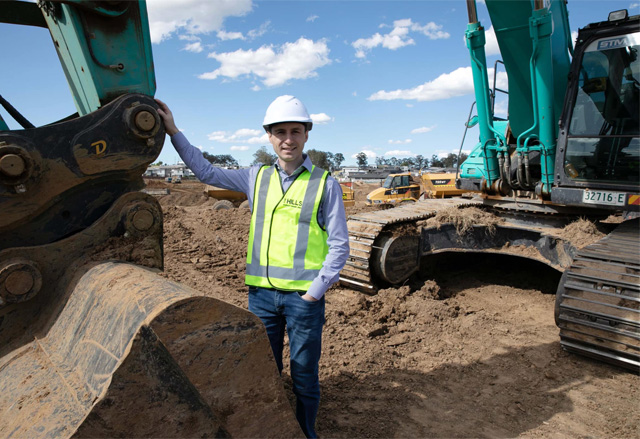 Heavy machinery are currently located on site to conduct bulk earthworks and the importation of soil is occurring until February.
The complex is scheduled to open in 2024, weather permitting.
[/vc_column_text][/vc_column][/vc_row]