Bluey the shy Australian has just been tagged and released back into Cattai Creek by a team researching the health of the platypus population in the Hawkesbury-Nepean River Catchment. The study will continue over the next three years.
It's very much a night job, conducted from dusk to dawn when the platypus come out of their burrows at night to forage.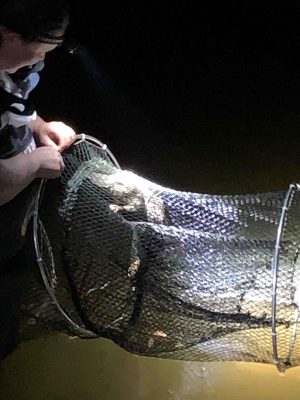 The healthy monotreme was found by Dr Michelle Ryan, Senior Lecturer Ecology and Environmental Science from the School of Science, Western Sydney University and PhD candidate Katherine Warwick (pictured on the cover) close to midnight the day after Australia Day.
CHEN (Cattai Hills Environment Network) and Dr Ryan have been investigating the platypus population in the Cattai and Little Cattai Creek Catchments for the past four years looking at environmental DNA (eDNA) in water samples taken at a number of sites at different times throughout the catchment.
"Sample analysis has shown that platypus are present in Cattai Creek and use the entire length of Cattai Creek, from Castle Hill to Cattai. Platypus are also present in many of the creeks and tributaries of Cattai Creek," said Dr Ryan.
When Bluey was captured he was measured, weighed and given a quick health check, which he passed with flying colours. He was also microchipped to monitor his movements and check his growth and development over the next few years.
Dr Ryan said the tagging is vital for research: "This is important so we can see how platypus use the creek system and we can monitor their health.
"So far, the platypus captured have been in good condition. This is telling us that there is a good food source for the platypus in the creek. Platypus eat waterbugs and waterbugs are a great indicator of water quality, but more work needs to be undertaken.
"The floods had a large impact on our local creeks. We have seen that the riparian zone (vegetation along the creek) has been greatly impacted and removed in many areas. This has led to an increase in sedimentation and silt into the creek system. This sedimentation and siltation can impact the availability of waterbugs for platypus to eat. "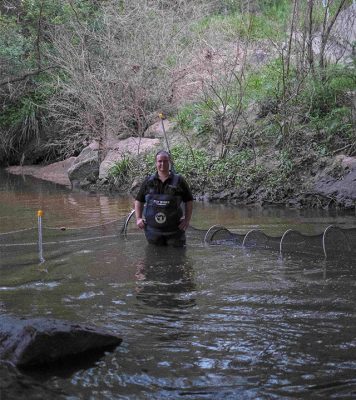 Dr Ryan said there are many ways members of the public can help with the research and preservation aims.
If you are a property holder on a creek in the Hawkesbury-Nepean Catchment and would be happy for Dr Ryan and her team to sample platypus on your property, please email her [email protected]
Cattai Hills Environment Network (CHEN) has been running a number of restoration projects to repair properties along the creek network to improve platypus habitat, including creating a platypus landcare group which meets on private properties on Cattai Creek and plant vegetation to create healthy platypus habitat.
For more information about platypus in the Hills area, join a platypus Landcare group or learn more about environmental programs running in the local area visit https://chen.org.au/
Dr Ryan said people needed to be mindful of what they put down stormwater drains and not littering.
The platypus (Ornithorhynchus anatinus) is an egg-laying mammal which is only found in Australia. The male has venom in the spurs at the base of its hind legs.
It is one of the most unusual animals in the world and when European naturalists first examined a preserved platypus body in 1799 they thought it was a fake and made of several animal parts sewn together.
The first occurrence in the fossil record of a platypus-like monotreme is from about 110 million years ago,
A platypus appears on the back of a 20 cent coin.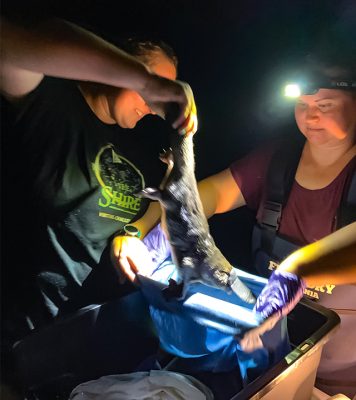 [/vc_column_text][/vc_column][/vc_row]