Transport for NSW will be upgrading a section of Bells Line of Road between Crooked Lane and Redbank Road, North Richmond.
Work will be carried out between Monday 3 April and Friday 30 June 2023, weather permitting, Monday to Friday 6am to 6pm. Work will include some night shifts from 6pm to 6am to minimise traffic disturbance and ensure worker safety.
The work will include widening the road shoulder, widening the centre line, installing a new safety barrier, road resurfacing and line marking.
For details, call the project manager Ventia on 1800 577 441 or visit
roads-maritime.transport.nsw.gov.au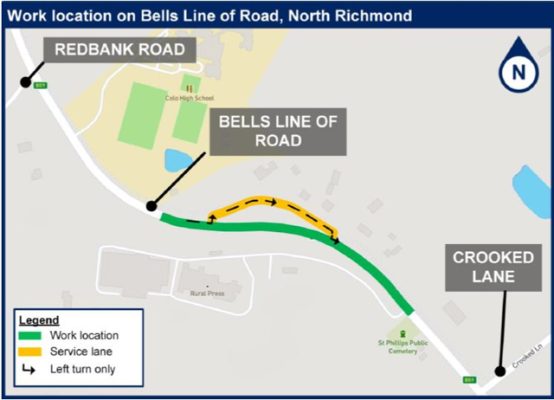 Source: Hawkesbury City Council