[vc_row][vc_column width="1/6″ offset="vc_col-lg-1/5 vc_col-md-1/5 vc_col-xs-1/5″][us_image image="67173″ size="thumbnail" align="left" style="circle" has_ratio="1″][/vc_column][vc_column width="1/12″ offset="vc_col-lg-4/5 vc_col-md-4/5 vc_col-xs-4/5″][vc_column_text]By
Bev Jordan
[/vc_column_text][us_post_date][/vc_column][/vc_row][vc_row][vc_column][vc_column_text]Joe Carbone and five friends met on the streets as teenagers practising parkour which essentially involves moving around by bouncing off structures, their hobby is now a business entertaining thousands of people around Australia.
This Australia Day Dauntless MC will be doing their fast-paced show at Bella Vista Farm at Norwest with acrobatics, fire, breakdancing, beat box, parkour and gymnastic routines taking centre stage.
Joe says there are three of the original crew left in a team that is now into its third generation with about 18 people making up the core team.
Since their local council asked them to do their first show in 2015, the Dauntless Movement Crew have been moving at great speed despite the huge slowdown through COVID restrictions.
"In 2022 we did about 400 events with 70 of those in December," says Joe.
"We are now the hype squad for the Sydney Kings games."
"Our motto is embracing athletic diversity so when we do a show we do everything … parkour, acrobatics, Hip Hop and break dancing," says Joe.
Dauntless MC runs training workshops in schools and in several local council areas. "We are hoping to bring classes to the Hills," says Joe. "We have had a lot of requests."
To catch the crew in action be at Bella Vista Farm on Thursday, January 26th. Dauntless MC will be on stage at 7.25pm after Jelly Bean Jam and Before Kate Ceberano and the Fireworks.
To find out more about them visit their Instagram page dauntless_mc
The Australia Day fun at Bella Vista Farm will feature something for everyone with Children's favourite Bluey and her sister Bingo starting off proceedings with the first show at 4.10pm. There will be a second Bluey show at 5pm after the Muru Mittigar Dance and Didgeridoo Performance.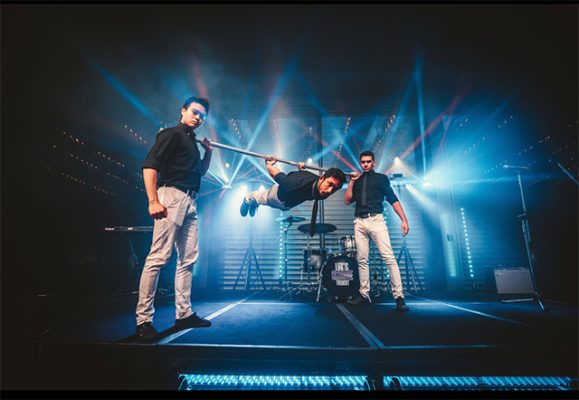 The Welcome to Country and Smoking Ceremony will be just after 5.30pm followed by the official welcome by Hills Mayor Dr Peter Gangemi and address by Australia Day Ambassador Dr Cindy Pan.
Retro hits from Jellybean Jam will get the crowd dancing for the evening performances starting at 6pm ahead of Dauntless MC.
Australian Music Legend Kate Ceberano takes to the stage at 8pm with some great hits from her 28 albums including her latest, Sweet Inspiration.
While the main stage will be behind the historic Bella Vista Farm building the community stage which is in front of the historic homestead will be used from 4pm onwards with local dance and singing schools and community cultural organisations staging a range of performances including Irish, Chinese Folk and Bollywood Indian dancing.
Hills Shire Mayor Peter Gangemi said: "It's fantastic to have our talented locals, including dance schools, cultural groups, theatre companies, musicians and many more involved in Council's Australia Day celebrations.
"One of our main roles at Council is to build strong community connections, and I believe our Australia Day celebration does this by providing the opportunity to come together and celebrate everything that makes this region one of the best places to live. It also provides a platform for our talented residents to showcase their skills, as well as pays tribute to the cultural diversity of The Hills Shire."
Attendees can bring a picnic or buy from one of the numerous food trucks that will be on site. There will be fairgroud rides and sideshows.
Gates to Bella Vista Farm will open at 4pm. Entry is free. There is parking on site or attendees can use the shuttle bus service from Bella Vista Metro Station which will run every 15 – 20 minutes from (1 Mawson Ave Kiss & Ryde Bus Stop) to Bella Vista Farm between 3.15pm – 10pm on Australia Day.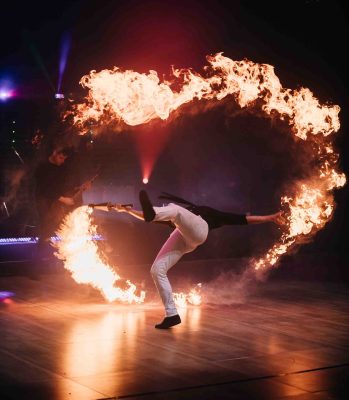 BELLA VISTA FARM MAIN STAGE
4:10pm – 4:30pm: Bluey Show
4:40pm – 4:55pm: Muru Mittigar Dance and Didgeridoo Performance
5:05pm – 5:25pm: Bluey Show
5:35pm – 5:50pm: Welcome to Country and Smoking Ceremony
5:50pm – 5:55pm: Mayoral Official Welcome
5:55pm – 6:00pm: Ambassador Address
6:05pm – 6:07pm: National Anthem (Ceara Rice)
6:10pm – 7:10pm: Jelly Bean Jam
7:25pm – 7:45pm: Dauntless
8:00pm – 8:55pm: Kate Ceberano
8:55pm: Fireworks
COMMUNITY STAGE
Community performers are from 4pm to 7pm:
• Caper School of Performing Arts
• Sydney Hills Garden Shire Chinese Folk Art Inc
• Dwyer-Whelan Academy of Irish Dance
• Jenna's Singing School
• School of Rock Bella Vista
• Hills Dance Factory
• Crestwood School of Dance
• Blackout Theatre
• The Stage Door Performing Arts
• Sydney iDance Studio
• India Club Inc
FLAG RAISING IN THE HILLS Thursday, January 26th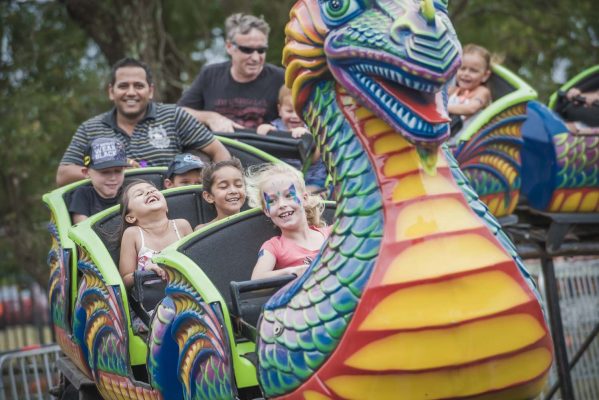 CASTLE HILL
time: 8am – 9am
Where: Heritage Park, Heritage Park Drive,
Hosted by: Castle Hill Rotary
Other: BBQ to follow
KELLYVILLE
Time: 8am – 9am
Where: Centenary of Anzac Reserve
Cnr Harrington Ave and Wrights Rd,
Hosted by: Community Foundation of
North Western Sydney
Other: Morning tea to follow
KENTHURST
Time: 9:30am – 10:30am
Where: John Benyon Rotary Park
Cnr Nelson Rd and Kenthurst Rd
Hosted by: Kenthurst Rotary
Other: Morning tea to follow
ANNANGROVE
Time: 11am – 11:30am
Where: Cnr Annangrove Rd and Currie Ave
Hosted by: Annangrove Progress Association
Other: BBQ to follow flag raising[/vc_column_text][/vc_column][/vc_row]