Where do artists get their inspiration and what drives them to create? A sneak peek into the lives of over 35 Artists will be available 11 and 12 November when 6 rural studios open their doors and display the talents of many wonderful artisans.
All are remarkable individuals whose enthusiasm and passion have set the Arcadian Artists apart for many years. Among them are glass artists, jewellers, painters, sculptors, felt artists, printmakers, wire sculptors and textile artists.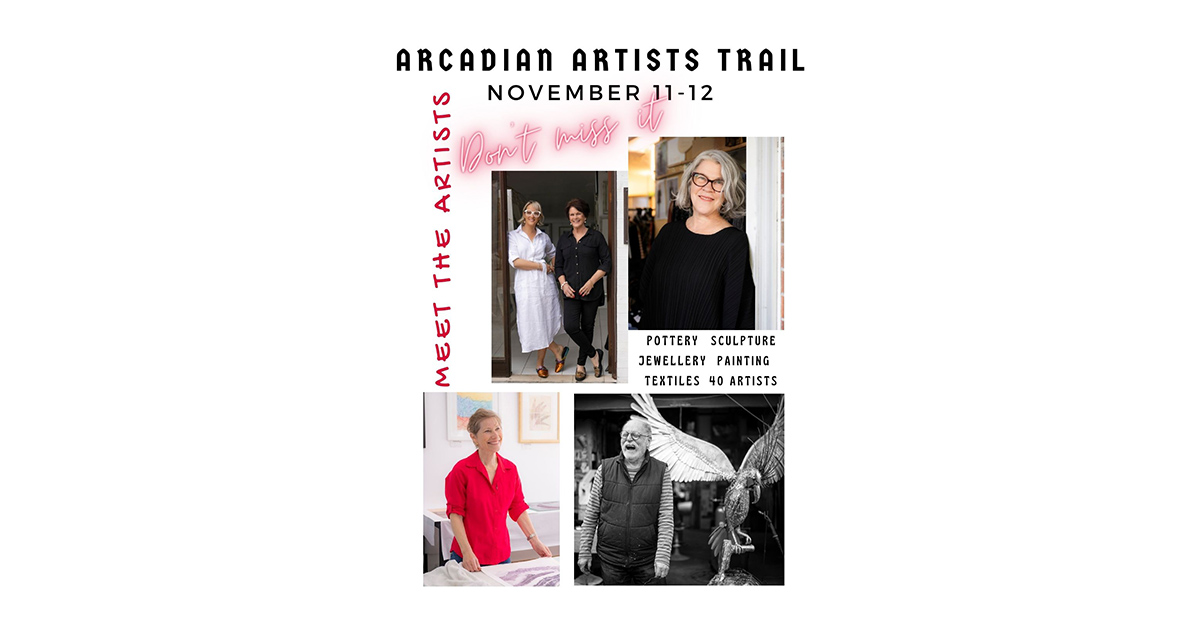 The rural properties on the trail are in Dural, Galston and Arcadia on the edge of Sydney, and are a delight to investigate. All Studios vary in their approach and expression and are well worth a visit. There is plenty of time for visitors to ask questions and talk with the creators. Why not buy a Christmas present for someone special.
Many of our venues will have food and beverage trucks available. Some property owners are even encouraging their visitors to bring a picnic lunch and blanket to use on their lawns. Bring your glass of bubbly and rest while you take in the delights of the country and purchase unique and quality artworks. The local cafes also provide delicious treats.
November 11-12, 9.00am – 5.00pm Saturday and Sunday
Admission is FREE
Come and enjoy!
www.arcadianartists.net.au
We thank Bendigo Bank for their generous support of this community event.