Alive 90.5 FM radio: An elephant has the longest gestation period of any animal, nearly 2 years, but the period it took for our podcast studio to gain traction was over 5 times that long.
The idea was discussed and mulled over through many different Boards, but finally we had the big launch Friday evening 6th October.
About 40 members and sponsors joined in the celebration which included a slide show presentation of the efforts it took to change what was the bathroom area for student boarders at the Masonic Schools, into a super studio equipped with high-end microphones, cameras, lighting and an editing computer.
Of course, it's totally soundproofed, which is something ex-Chairman, Graham Johnson spoke about when describing what would now be seen as antiquated soundproofing in the 1st studio with which he was involved.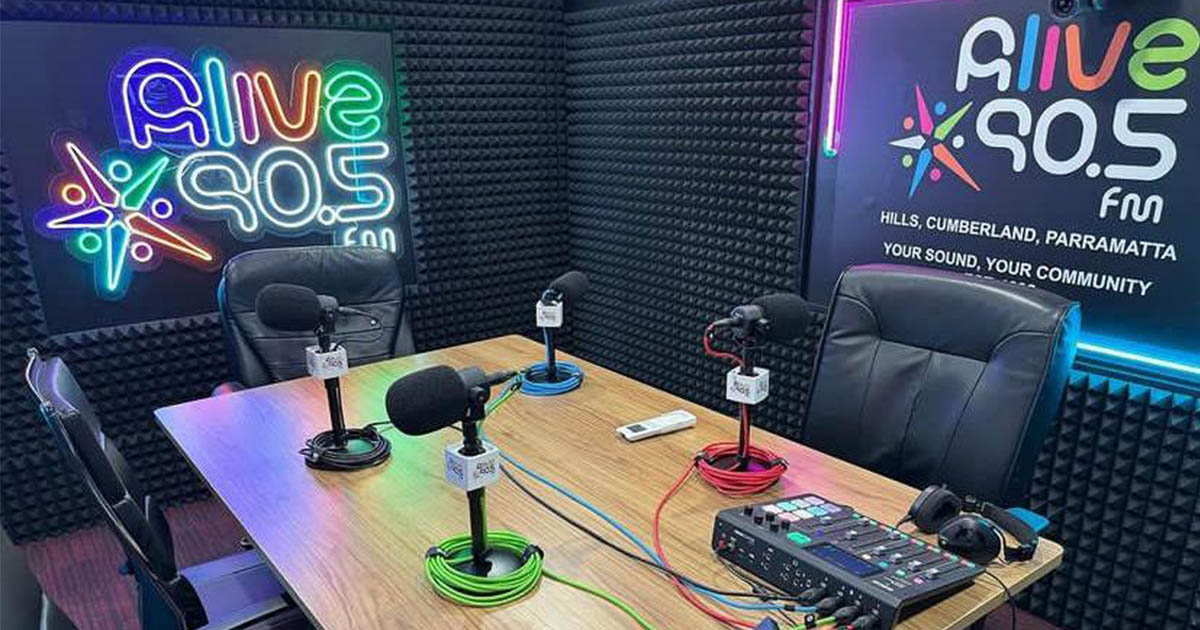 Graham told us many more interesting developments he oversaw during his years as Chairman and we could see why he was a worthy candidate for having the studio dedicated in his honour.
Chris Mathers from Sydney Event Tech Specialist gave a demonstration of the capabilities of the studio and we enjoyed supper, all the time in awe of how our present Chairman, Andsley Dennis, was able to design, site manage and gain funding through grants to provide such a valuable asset for the station.
We intend to make the studio available for members as well as groups in the community and a booking sheet will shortly be made available through our website alive905.com.au
Already there have been a few enquiries so if you're a keen podcaster and love the smell of a brand-new studio, get in quick!