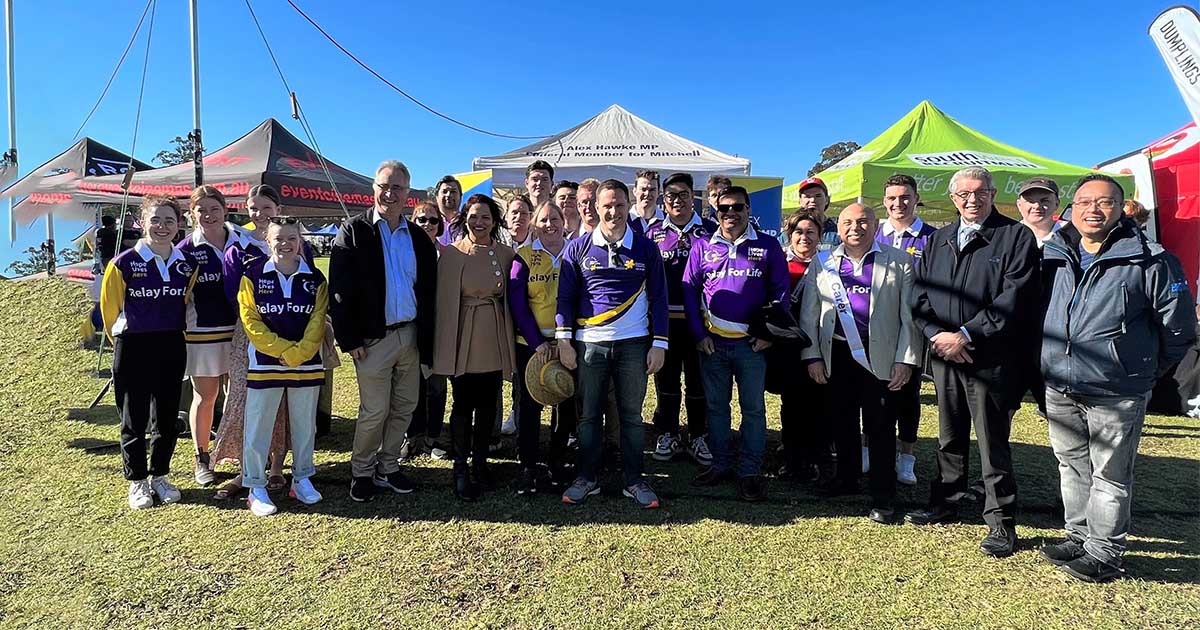 The 22nd Annual Cancer Council Hills Relay for Life was held on Saturday 20 and Sunday 21 May 2023, at Castle Hill Showground. I have had the privilege of attending for over 15 years along with members of my community to raise vital funds toward cancer research.
A successful relay like the Hills Relay does not come together overnight. The Hills Relay committee have been preparing for over 9 months. I would also like to congratulate and thank the Hills Relay for Life volunteer committee, Chair Lisa Carruthers, Michelle Patterson, Jaime Berglin, David Hand, Lynne Pike, Ruth Didsbury, Alison Harper, Katie Didsbury, Bryan Mullan, Feona Hennes, Jenny Glover, Karen Cunningham, Renae Dean, Michelle Byrne, Denise Daynes, Bev Jordan, Angela Pike and honorary committee members, Jacqueline and Victoria Lee, for their hard work and dedication in organising a fantastic community event and raising money for such a worthy cause in the process. Thank you also to the hardworking cancer council representative, Yvette Haines.
I had the opportunity to speak in the Federal Parliament about the incredible success of the 2023 Hills Relay for Life. To read my complete speech visit www.alexhawke.au.