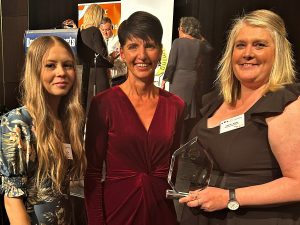 Kate Washington MP (centre) along with Minister for Disability Inclusion with (left) Jasmine Searle and Lauren Wells (right) from the Shine Shed Norwest
---
A Hawkesbury business from the Hawkesbury District received an award at the Zero Barriers Business Excellence Award 2023.
Shine Shed Norwest bagged a special award under the Regional Council category. Mumma's Melts – Home Bath and Body, located in Windsor, also qualified as a finalist.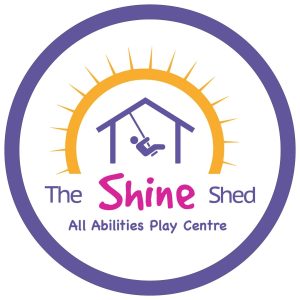 The business based in Vineyard offers a "unique sensory play experience designed to meet the needs of children, teens and young adults with and without special needs." In addition, the play centre provides amenities and equipment such as airbags, climbing walls, swings and hammocks, and wheelchair swings.
According to a media release by the Hawkesbury City Council, 27 Hawkesbury businesses are part of the program. As of writing, the Zero Barriers website currently has 25 profiles.
The Zero Barriers Program "recognise the outstanding commitment of businesses and services to remove barriers for people with disability when shopping, using services or participating in activities in their local communities," as stated on their website.
The categories include:
Social Access and Inclusion

Inclusive Service Provision

Creative Adjustments

Physical Access and Inclusion

Inclusive Physical and Sensory Environment

Accessible Premises and Amenities

Communication and Marketing

Inclusive Employer
T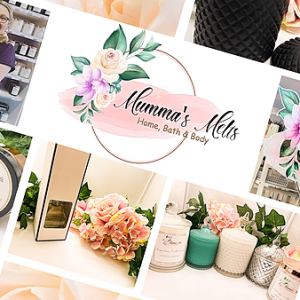 he nominations closed on 19 May 2023. The winners were announced on 6 June 2023.
The program, in partnership with a total of 13 Local Government Areas and NSW Council, is supported by the City of Canterbury-Bankstown, City of Ryde, Cumberland City Council, Fairfield City Council, Georges River Council, Hawkesbury City Council, Hornsby Shire Council, Lake Macquarie City Council, Lane Cove Council, Penrith City Council, Queanbeyan-Palerang Regional Council, Randwick City Council, and Sutherland Shire Council.
Image credit to the Hawkesbury City Council, Shine Shed Northwest,