All
Business News
WEXPO in the Hills Shire 2023
The opportunity to broaden your network as a business owner is arriving soon at the Castle Grand in Castle Hill.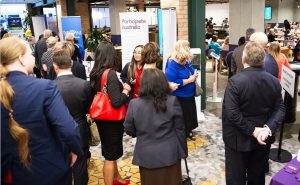 The WEXPO will be held, this time, at the Castle Grand Event Centre in Castle Hill on Wednesday, 11 October 2023.
The free business event, from 7:30 AM until 4:00 PM, will present a space for local businesses in the Hills Shire to expand and gain connections in the local area and beyond, along with access to individuals with varying levels of expertise in certain industries.
In addition, there will be various stalls from over 30 government and non-government exhibitors, a networking breakfast from 7:30 AM to 9:00 AM at the Sydney Hills Business Chamber (SHBC), and a forum starting in the early afternoon.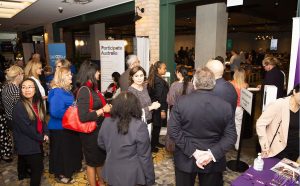 The annual WEXPO is in collaboration with the SHBC and in partnership with the Hills Shire Council. Six workshops from six speakers await interested attendees:
'Creating Attraction Marketing' by Lee Ussher – 9:30 AM to 10:00 AM

'The Recipe for Business Success' by Farid Zaki – 10:30 AM to 11:00 AM

'Maximing finance for business growth' by Tina Clark – 11:30 AM to 12:00 PM

'Unpacking Legal Complexity' by Katherine Hawkes – 1:30 AM to 2:00 PM

'Start From Where You Are At' by Marcus Whelan – 2:30 PM to 3:00 PM

'CEO and Founder, Business Growth and Strategy Specialists by Eric Tjoeng – 3:30 PM to 4:00 PM
To register and learn more information about the WEXPO, visit their website here. The Castle Grand Event Centre is located at the Corner of Pennant & Castle Streets in Castle Hill 2154.
The session starts at 10:30 AM and ends at noon. Castle Hill Library is located at 14 Pennant Street in Castle Hill, NSW, 2154.
It is free of charge. However, online reservations are required via Eventbrite here: Urban Plants – Growing Food for Wildlife.