[vc_row][vc_column width="1/6″ offset="vc_col-lg-1/5 vc_col-md-1/5 vc_col-xs-1/5″][us_image image="67173″ size="thumbnail" align="left" style="circle" has_ratio="1″][/vc_column][vc_column width="1/12″ offset="vc_col-lg-4/5 vc_col-md-4/5 vc_col-xs-4/5″][vc_column_text]By
Bev Jordan
[/vc_column_text][us_post_date][/vc_column][/vc_row][vc_row][vc_column][vc_column_text]
There were a lot of wonderful memories shared when a room full of war widows and dignitaries met to mark the first official War Widows Day in NSW on Thursday October 19th.
The special morning tea was organised by members of the Castle Hill RSL sub-branch.
For 93-year-old Jill Hudson (pictured) it was a fabulous opportunity to catch up with people she hadn't seen for a while.
"When you get older you live on good memories," she said. She met her husband Robert in the UK when he was in the Royal Air Force and she was driving trucks as a member of the Women's Auxiliary Air Force (WAAF).
They migrated to Australia in 1964 and became members of the RSL. Her husband was later a director. He passed away six years ago. Marion Smith, 83, said the day of recognition was welcomed. Her late husband Ron, a member of the Royal Australian Navy for 23 years, was also a Director at Castle Hill RSL.
Premier Dominic Perrottet said: "War Widows Day is an opportunity to acknowledge the contribution and personal sacrifice made by more than 15,000 surviving widows and widowers of servicemen and servicewomen across NSW."
Minister for Veterans David Elliott said the October 19th date acknowledges the birthday of Jessie Vasey who founded the Australian War Widows Guild in 1945.
"Mrs Vasey, widow of Major General George Vasey who was killed en route to New Guinea during the Second World War, worked tirelessly to ensure that war widows were recognised by governments in Australia and given the financial support and services they needed," he said.
Shirley Purser, 91, whose late husband Geoff was a Petty Officer in the Navy Reserve said the recognition for war widows and the work of Jessie Vassey was wonderful.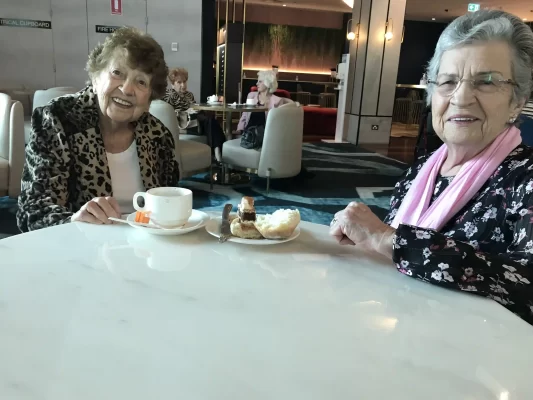 Hills Shire Mayor Peter Gangemi said: " I am pleased that we now have a day in place to acknowledge the sacrifices and strength of war widows and their families, who have had to endure life without their loved one.
"It is my hope that this day will inspire even greater community support of our war widows and carry on the legacy of Jessie Vasey."
For more information about the work of Australian War Widows NSW visit: warwidowsnsw.com.au
REMEMBRANCE DAY EVENTS
Sunday, 5th November: A service to Remember the Fallen will be held at the Soldier's Memorial at the Balcombe Heights Estate, 92, Seven Hills Road, Baulkham Hills (entrance opposite Jasper Road Primary School). The service will be at 10am.
Friday, 11th November: A Remembrance Day Service will be held at the Galston Cenotaph starting at 10.40am. Castle Hill RSL subbranch will hold a service at the club on Friday, November 11th at Castle Hill RSL starting at 10.50am.
[/vc_column_text][/vc_column][/vc_row]