A wall of flowers at the front of Crestwood Public School in Baulkham Hills this week paid tribute to the school's Principal Diana Angeloudis who died suddenly during the week.
The much-loved principal was in hospital when she passed away having suffered a medical episode earlier in the week.
Families were alerted to her death on Friday 13th October In a letter to parents and carers sent to the school community by Relieving Deputy Principal Barbara Cassar.
The letter said: Dear parents and carers. Unfortunately, I am writing with the very sad news that our respected, much love to principal Diana Angeloudis, passed away in hospital after suffering a medical incident this week. On behalf of our school community I offer Diana's family and friends our sincere sympathy and deepest condolences.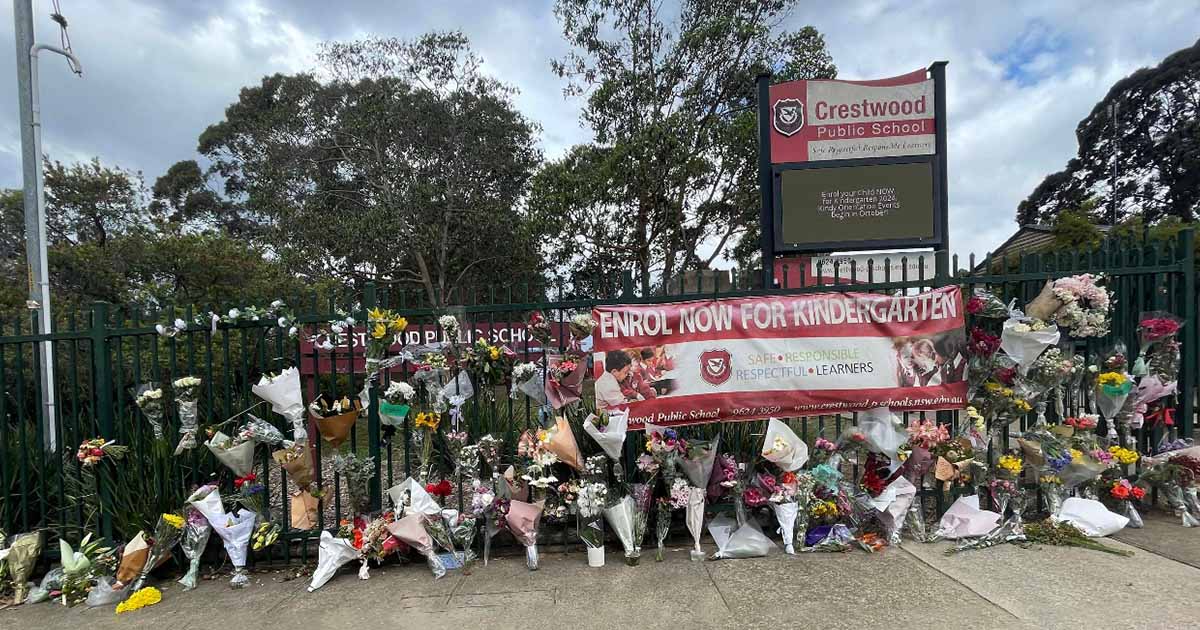 Our thoughts are also with the Matthew Pearce Public School community where Diana was Deputy Principal for 20 years. Since arriving as our principal three years ago Diana quickly showed she was not only a talented educator but a skilled and empathetic leader.
Her main concerns were always the well-being, welfare and education of Crestwood Public School students.
As Diana's passing will deeply affect students and staff alike, the school has arranged for extra counselling and other support services to be available on Monday. We understand that you may wish to explain the situation to your children at home this weekend. School and counselling staff will talk to the children on Monday and provide support.
The letter went on to give additional information on support services including the Kids Helpline 1800 551 800 or www.kidshelpline.com.au
Flowers started appearing at the entrance gates to the school on Friday and by Monday was a wall of flowers. Her family has asked for privacy at this time.