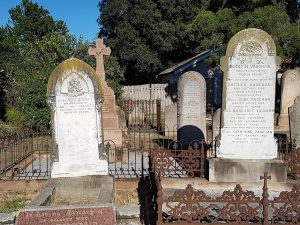 The Hawkesbury Central Library will host a tour of two historical cemeteries in Windsor on the 16th of September, 2023.
The tour will begin at Windsor Catholic Cemetery, located on the corner of George Street and Hawkesbury Way. Afterwards, the Windsor Presbyterian Cemetery will be the next in the itinerary.
Parking for the former is available on Brabyn and George Streets, while spaces on the corner of Church and Bell Streets are available for the latter. The two cemeteries are near the Windsor Railway Station.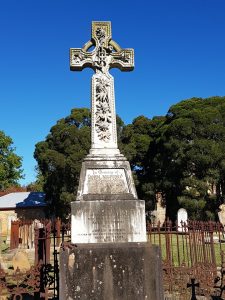 As of writing, only six slots remain. Reservations can be made online via Eventbrite here: Windsor Cemetery Tour.
The tour starts at 9:30 AM and ends at 11:00 AM. The Library encourages tour attendees to wear comfortable shoes, a hat, and their own water. If rain during the morning occurs, the organisers advise contacting the number: 02 4560-4460.
According to Hawkesbury Cemetery and Graves Register, the history of the Catholic Cemetery can be traced back to 1822, after being promised by Governor Lachlan Macquarie. It is one of the first burial grounds in New South Wales and is still in use, with 981 names recorded and 457 graves.
Members of the Eather family who perished in the 1867 flood are buried in the cemetery, along with everyday people and a politician, James Augustine Cuneen, who fell down a flight of stairs by accident in the 1880s.
Meanwhile, the Presbyterian Cemetery began its use in 1838. Currently, there are 232 names recorded and 101 graves on its premises. It is also the final resting place of Robert Dick, Windsor's first mayor, and Mary Nelson, who managed a chemist and a news agency in the late 1800s.
Along with other historical locations in the region, Discover the Hawkesbury manages a webpage for Hawkesbury's churches and cemeteries on its website here.