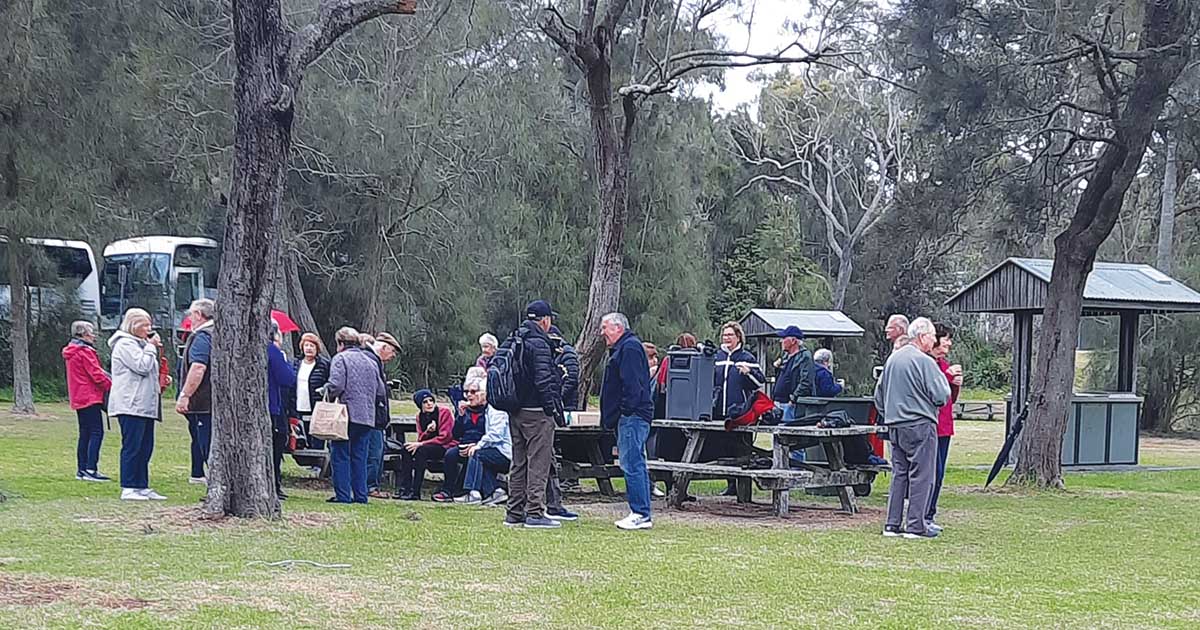 Our guest speaker for June was Ken Bock who is one of the volunteer announcers on AM Radio Station 2 RPH. These announcers read newspapers and magazines to people who either can't read or cannot handle the printed form. It was an enlightening talk from a very dedicated man.
The mystery trip took off with 42 and after a very scenic drive past Botany Bay we arrived at our destination at Cape Solander. Following morning tea in the National Park we moved to the lookout to watch for migrating whales. Lunch then followed at the Ansto Café at Lucas Heights. Although the weather was not kind on the day, a good time as usual was had by all.
We still have some vacancies and look forward to welcoming new members. We meet at the Galston Club on the second Wednesday of each month (except January) at 10am for 10.30am.
Enquiries Bob Heyward 04 2736 0389 or Ken Smith 04 1330 9573.