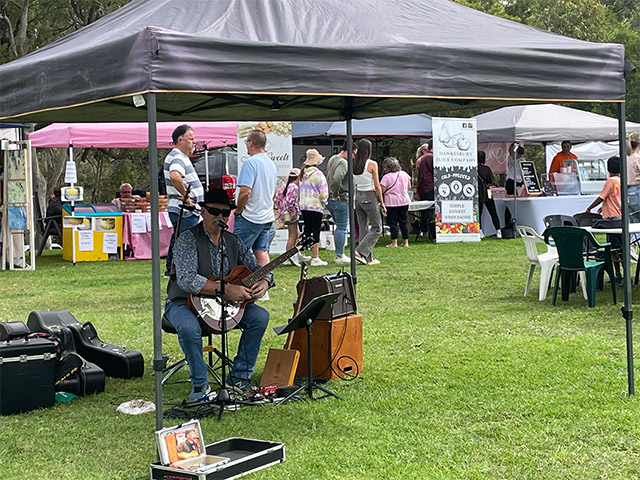 We are fortunate to have a smorgasbord of monthly markets across the Hills and Hawkesbury catering, each of them different yet all meeting the needs and interests of locals whilst creating opportunities for local businesses to market and sell their products.
For us, we love exploring the different markets, discovering new parts of our beautiful region and having a good time together whether it be at the early morning markets or the night markets with food trucks and rides.
There is one market that has captured our attention in recent times and which we have visited many times, The Hills UPmarkets which runs on the Terraces at Castle Hill Showground on the 4th Sunday of the month from 9am to 2pm. The Hills UPmarket team led by local Jasmin Barkby, aims to create a boutique event with over 60+ quality stalls where friends and family can catch up, enjoy wonderful coffee and a bite to eat, shop and relax – close to home.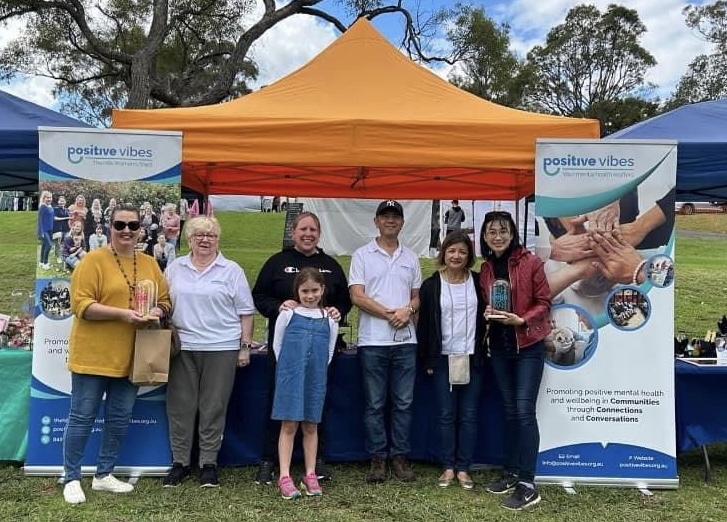 There are tables and chairs, activities for the kids and live music creating the perfect atmosphere for a good day out. Dogs are also welcome. At the UPmarkets, you can discover a unique range of homewares, candles, gifts, jewellery, womenswear, kidswear, fresh produce and juices, and treats for your four-legged friends. There is literally something for everyone.
However, there is something even more special about the Hills UPmarkets which has captured our hearts and that is the collaboration between the Hills UPmarkets and the Positive Vibes Foundation. Jasmin and the UPMarket team, like the Positive Vibes Foundation, recognise the importance of promoting good mental health and encouraging all residents to pursue a healthy and active lifestyle that incorporates both physical and mental health.
The Hills UPmarkets creates an opportunity for the Positive Vibes Foundation to promote its activities and initiatives such as the Hills Women's Shed, Paw Visits to retirement homes and the young health mind forum. It's also an opportunity for the Hills Women's Shed to showcase and sell the products they have made in the Shed, such as potted succulents and unique handmade gifts with all funds raised going back into the Shed's activities and to ensure even more women have the chance to be part of the Hills Women's Shed. The Hills UPmarkets donate the stall for Positive Vibes Foundation for free every month and also make a yearly donation to the Positive Vibes Foundation which goes a long way to tackle mental health issues in our community.
The next Hills UPmarkets is on 28 May and I encourage you to head to the Castle Hill Showground to enjoy everything the Hills UPmarkets has to offer. I also encourage you to stop by the Positive Vibes Foundation stall and say hello to the friendly volunteers manning the stall. They would love to see you!
For more information on the Hills UPmarkets go to www. thehillsupmarket.com.au and for more information on the Positive Vibes Foundation go to www.positivevibes.org.au