[vc_row][vc_column width="1/6″][us_image image="67082″ size="full" align="left" style="circle"][/vc_column][vc_column width="1/6″ offset="vc_col-lg-4/5 vc_col-md-4/5 vc_col-xs-4/5″][vc_column_text]By Leonie Dixon[/vc_column_text][us_post_date][/vc_column][/vc_row][vc_row][vc_column][vc_column_text]Loneliness, especially among seniors and teens, is being blamed for depression and mental health issues.
alive
Eating well, exercising and getting enough sleep helps out physically, but why not think of radio to relieve loneliness.
Your local community radio offers a big variety of programs with about 76 presenters each week offering variety in music styles, interviews, advice and news from different cultures. It really doesn't matter what's on air, just having the radio going in the background is company.
You can also listen to all your favourite shows on demand when you want as recordings of shows and podcasts are now available for all shows on our on air program guide. Tune into 90.5fm, stream via our website, listen on iheart radio, community plus, alive 90.5fm apple app or tune in.
That's not all on offer at Alive though. Once you become a member, you become privy to all the social events through the Newsletter and other communications.
Recently, friends of the station gathered for the free Breakfast by the Board and many also joined in the Supertee event at the Castle Hill RSL. Most recently an Outside Broadcast connected with people at the North Rocks Markets. Coming up next month will be the 30th Anniversary and Christmas Celebration. Communicating face to face with so many different people from many walks of life gets rid of those wet weather blues.
Lots of people get genuine pleasure from volunteering and Alive has all sorts of positions available including office duties, committees, technology, Outside Broadcasts and more, especially if you have a special skill.
Of course, we're always seeking more presenters. Have you ever thought of designing your own show and putting it to air? Keeping busy always wards off loneliness. Currently we have a few vacant slots and once you become a member you are able to receive training in producing your own radio, operating the panel and meet up with other presenters to get ideas.
Members are also encouraged to participate in workshops, made available at the station, often by our own talented presenters. Upcoming workshops include Pre-Producing Your Radio Show for Holidays and Omnystudio: Podcasting and On Demand. You know how popular podcasts are.
So, if you are a little bit down or even if you aren't, think about a new career, or helping others or just socialising. Every Saturday morning is a buzz at the station with so many people coming and going.
I hear the men even discussing their fitness and diet and getting some sound advice. To enjoy a bounty of positive energy get yourself involved. The easiest way to enjoy all these benefits is to log on to www.alive905.com.au and go to the dropdown menu under Membership.
There are several categories of membership available
1. Full Membership for $36
2. Concession Membership for $18 (students & pensioners)
3. Supporter Membership $10
If you are keen to become a presenter you will need to join as a full member. Once your membership is accepted by the Board you'll be contacted by email. Look forward to meeting you.[/vc_column_text][/vc_column][/vc_row][vc_row][vc_column][vc_column_text]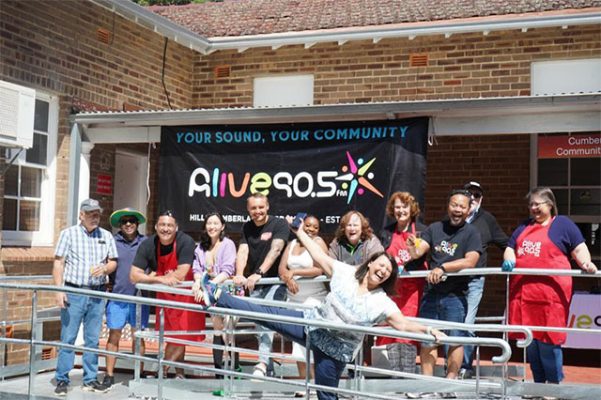 [/vc_column_text][/vc_column][/vc_row]