The installation of backup NBN Sky Muster satellite at Hawkesbury SES Unit at Wilberforce means that communities in the Hawkesbury are now better prepared for emergencies and natural disasters.
The installation was funded under the Australian Government's Strengthening Telecommunications Against Natural Disasters (STAND) program which is investing in improved connectivity for emergency services depots and evacuation centres and portable communications facilities to save lives and reduce the impact of natural disasters on the community. The satellite services will provide backup and alternative communications facilities during times of disaster when landbased networks are damaged or offline. The Federal Government's Better Connectivity Plan for Regional and Rural Australia funded through the October Budget commits a further $100 million towards communications resilience, including funding an expanded version of the successful STAND program.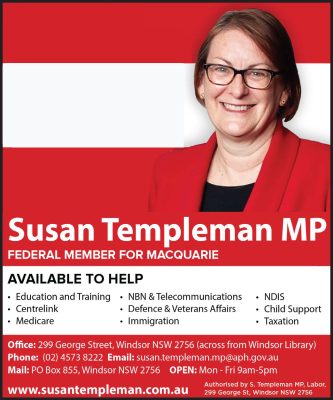 Minister for Communications, the Hon Michelle Rowland MP said: "The project in Wilberforce is one of over 1,000 upgrades delivered through the STAND program.
"While no network can ever be 100 per cent disaster-proof, these investments will go a long way towards ensuring local residents can stay connected in the most difficult times, especially to access potentially lifesaving information and advice".
Federal Member for Macquarie, Susan Templeman said: "Staying connected during a natural disaster can be the difference between life and death, whether that be receiving the latest information or contacting emergency services.
"This project is a major boost for the Hawkesbury and will help ensure we minimise the risk of local communications network disruptions for our emergency services when natural disasters strike."