All
Community News
The Rotary Club of Greater Hills Welcomes New Recruit and Rypen Students

On the 14 August the Rotary Club of Greater Hills inducted our first member for the Rotary year, Mrs Diana Paton.
As most of you will know in the community, Diana is the publisher and owner of the Galston, Glenorie News, the Hills to Hawkesbury Community News and Dooral Roundup. Diana brings to our club a wealth of knowledge and as I like to call her a Mrs Fixit or Mrs Google, whenever you don't know the answer or need help or basically just require a common sense answer you ring Diana. The Rotary motto is service above self and Diana certainly displays that in everything she does.
Diana completes and continues to abide by the Rotary four way test to service, fellowship, diversity, integrity and leadership. We congratulate Diana for taking a leap of faith with our club and becoming a member of the Rotary Club of Greater Hills.
We also welcomed back Georgia Cleary and Taylor Davies, our two Rypen Students and their families as well as the Deputy Principal of Galston High School, Julia Petrulius. Georgia and Taylor engaged in the three day Rotary Youth Program of Enrichment otherwise known as RYPEN which provides a group of young people aged between 14-17 years, an opportunity to develop self awareness and valuable leadership skills.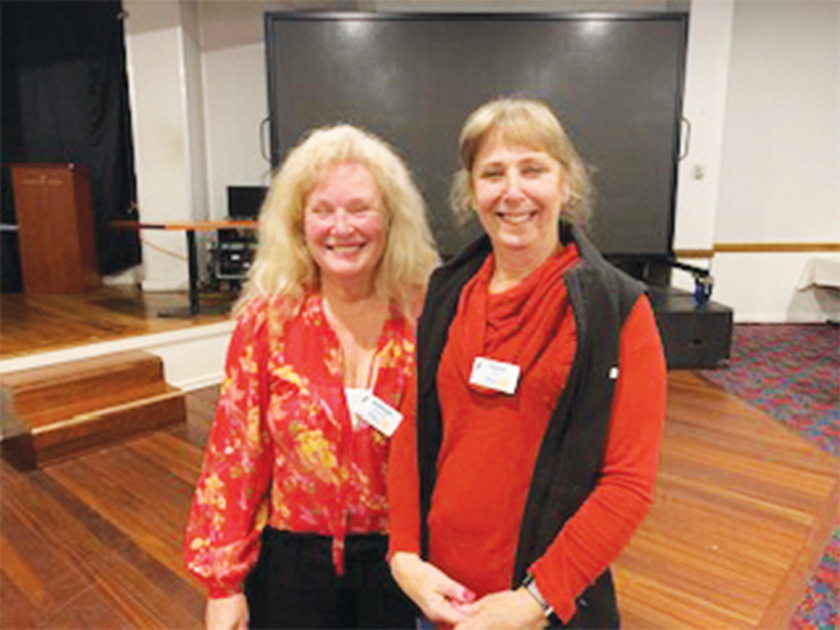 The program aims to provide young people with the opportunity to develop their potential and self-esteem, provide experiences that will assist them to form their own values and moral standards, and to broaden their cultural, social and academic horizons. The program pushes students to develop their leadership skills so that they can excel in their lives and last night we enjoyed hearing about Georgia and Taylor's experiences with the program.
Georgia and Taylor spoke about being pushed out of their comfort zone and they were both not sure what to expect from the program however they quietly surprised and very eager to participate in all the fabulous activities the program had to offer, even laughing yoga! Our RYPEN students said that the program had given them the confidence to be able to engage in public speaking as they gradually built up their confidence.
Taylor and Georgia formed many friendships and connections and continue to remain in contact through social media with the students that they met during their time at RYPEN, Taylor even mentioned that it was the best camp food he had ever eaten!