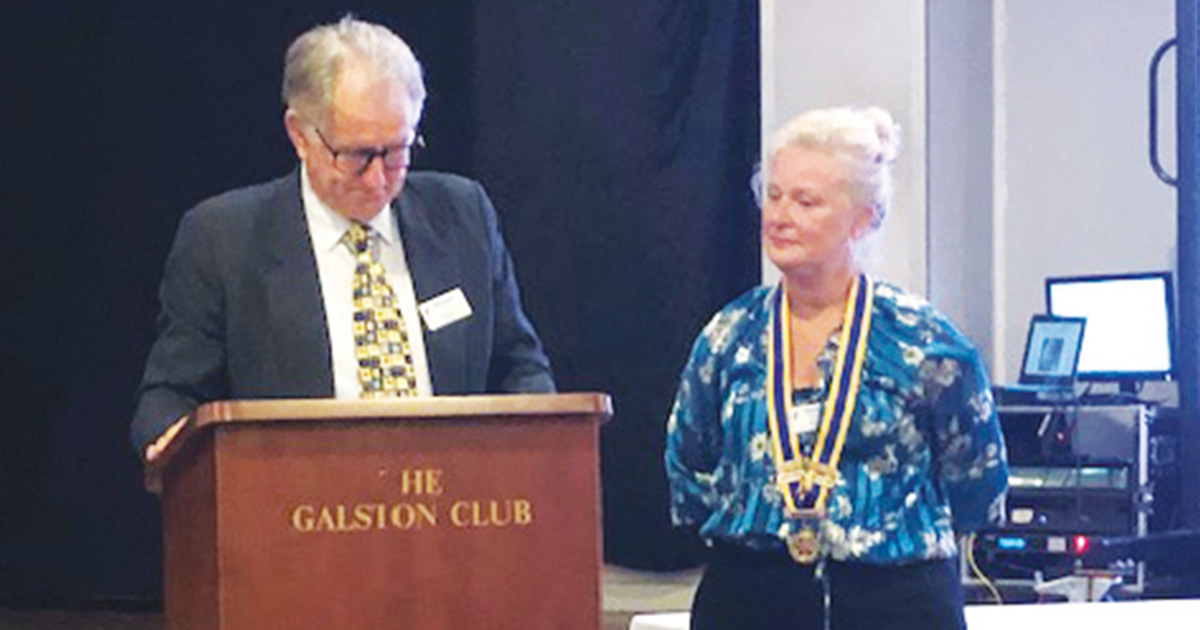 The Rotary Club of Greater Hills recognize the work of it members and officers at their annual change over.
The change over was combined with a thank you dinner for all associated volunteers who also generously give their time to assist the club with the year's major fund raising project; the Giant Book Fair.
During the past year as well as making financial donations to more than a dozen community groups both local and international, the club has supported local youth to develop leadership skills. Two students from Galston High were sponsored to attend Rotary Youth Program of Enrichment camp and a past RYPEN participant, Sam Loria was awarded the honour of attending the Rotary Youth Leadership Awards; which is a week of intensive leadership development.
The Changeover event is where the current serving office holders pass the baton to a new board that will have the opportunity to lead the club as it navigates the next year.
The past board that was lead by Richard Young (now referred to as Past President) and he was supported by Ted Shade, Annette Waterson, Barry Philps, Jo Norton and Brian Dodd.
The incoming board is to be lead by President Kathryn Dickinson who will be supported by Roger Fitzpatrick, Kaye Fitzpatrick and Glenn Liffen.
Rotary is a place where you can help to make a difference not only in your local community but also in many areas of the world.
Not many people outside of Rotary know that one of the things that Rotary has worked tirelessly on in the international arena to help eradicate polio in the world and we are now so close.
If you have considered becoming part of a club we always welcome new comers. Look us up on the internet or call 0421 728 120. You will be welcomed.