Members of Richmond RAAF Base's 37 Squadron recently visited the McGraths Hill Learning Centre after receiving some 'birthday' letters for 65 years of operation for the Hercules C-130Js on site.
The planes, which were introduced to the air space during 1958-59, have long been closely associated with providing both local and international aid during times of crisis, as well as undertaking peacekeeping missions.
For the students and staff of McGraths Hill Learning Centre, the sights and sounds of the Hercules flying in is a point of great excitement for the young kids.
"We often hear the planes as they're approaching, and there's so much excitement!" says Chelsea Nehme, the Preschool teacher of the Centre's Rainbow Room. "We keep some binoculars handy in the play area for the kids to grab and look up at the planes."
After the kids learnt that it was the 'birthday' of the Hercules operations, Ms Nehme and the kids crafted some special birthday letters that made their way to 37 Squadron. She says: "The students had a lot of questions, so we decided to make some birthday cards and send a letter to the RAAF Base Richmond."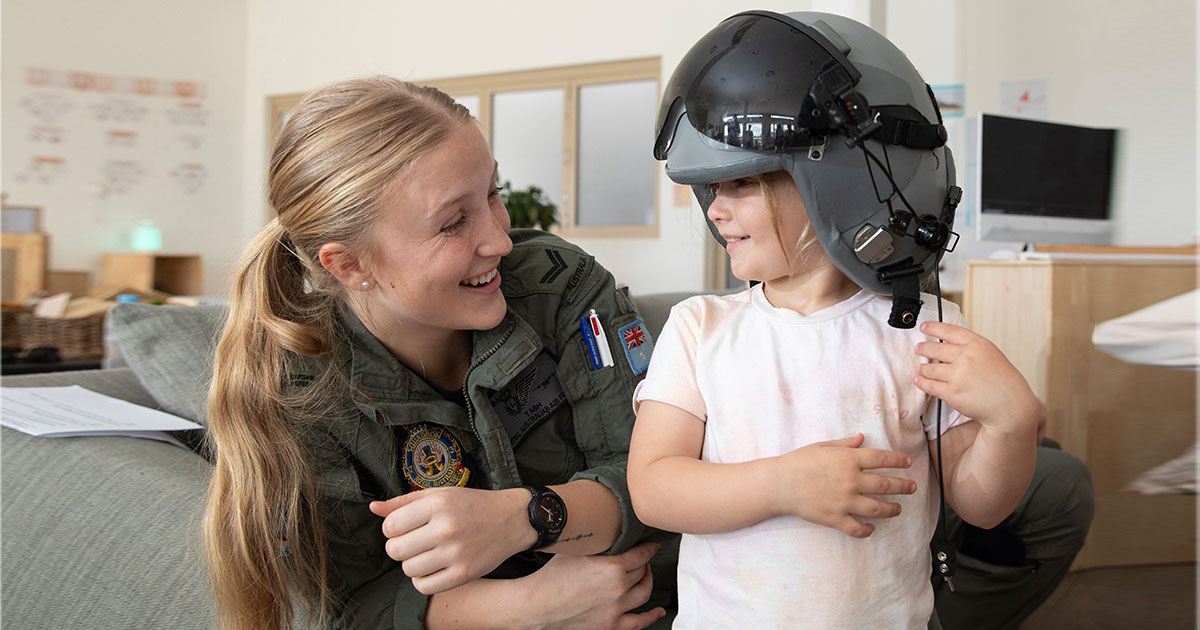 As a result of the letters, Flight Lieutenant Brendan Smith and Loadmaster Corporal Natashia Jorgensen, members of 37 Squadron, visited the Learning Centre to answer all the kids' burning questions about the C-130J operations. The McGraths Hill students asked the duo a wide range of questions:
"We want to have a plane – can we have parachutes in our plane?" Kyzell asked.
"Lots of Air Force Paratroopers jump out of the Hercules conducting parachute training," Corporal Jorgensen answered.
"We want to know if we can get jet packs?" Luke and Owen queried.
"We don't have jet packs on the Hercules, but they would be handy!" Flight Lieutenant Smith replied.
"Can you please give us dragons to fly?" Max asked. "I would love to fly on a dragon, so please let me know if you find one!" Flight Lieutenant Smith answered.
"What can you carry in your plane?" Willow asked.
"We have enough room to carry a helicopter or a small truck in a C-130J, so we can take them to places here in Australia or overseas that need our help," Corporal Jorgensen replied.
Lieutenant Smith and Corporal also gave an interactive and informative talk, which allowed the students a chance to try on a helmet used in operations and observe a safety gear demonstration. The visit was a chance to give back to members of the Hawkesbury region and their ongoing support of the C-130J training missions and other operations.
Currently, the Australian Government has deployed two of the C-130Js as part of Operation Beech, in response to the ongoing conflict between Israel and Hamas.
The aircraft, deployed in a non-combat role, are on standby to provide support to Australian citizens and foreign nationals in the region. Furthermore, another Hercules aircraft has recently provided cyclone relief in Vanuatu, assisting locals in their times of trouble post-storm.