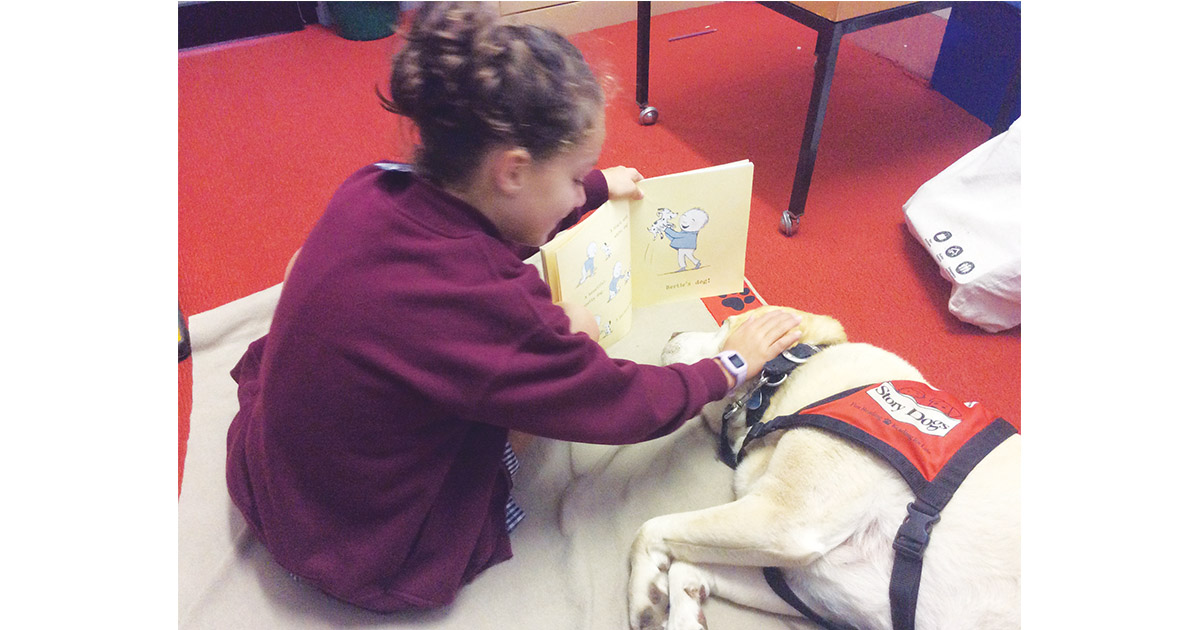 Welcome to your new monthly feature where we spotlight pets at work in the local community. Nev the Newshound aka "Scoop Dog" is a Rov(er)ing reporter who sniffs out the best animal 'tails' in the area.
This month we meet Zoe, a 10 year old Labrador who has been working for the past five years in a remedial reading programme at Galston Public School. She is backed by Story Dogs – a registered charity that has been operating in Australia for 13 years. Zoe goes to the school once a week, with her owner/handler, Mrs Val Wright. Selected pupils who need their confidence and reading ability boosted, get to hang out with her for 20 minutes or so and read. Zoe is sponsored by Galston Veterinary Practice. You go, Girl! What a job!
HOW DID YOU GET THIS GIG?
I was assessed and trained as a Story Dog at Murwillumbah's SD's head office, and chose Galston Public School to work in.
WHAT'S YOUR FAVOURITE PART ABOUT THE KIDS READING TO YOU?
I love it when I get stroked and the children read my favourite stories.
DO YOU EVER FALL ASLEEP ON THE JOB?
Yes, I am afraid that has happened, much to my shame!
ARE YOU ALLOWED TO RECEIVE TREATS WHILE AT WORK?
Yes, the children always give me a little treat when they finish reading.
DO YOU HAVE A FAVOURITE BOOK?
My favourite book at the moment is "Dog Blue" It's got such a happy ending. If you would like your "Pet/s at Work" interviewed by Nev please contact [email protected] with NEV in the Subject line.