Another sourdough-making masterclass by the Permaculture Hawkesbury is set to happen on 26 August 2023.
There will be various learning opportunities, such as making starters, kneading, shaping, scoring, and baking. According to Permaculture Hawkesbury, interested participants will learn both theory and practice in class as well as starter and bread recipes and instructions.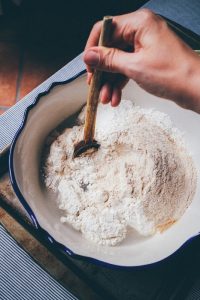 Learners can keep a workbook covering all the topics and take home starters for their sourdough-making journey.
Participants are advised to bring a 500ml glass jar with a lid, a large mixing bowl and spoon, and a reusable beverage cup. Bringing an apron is optional.
The masterclass will begin at 1:00 PM and end at 3:00 PM. It will be held at McGraths Community Hall located at Philip Pl, McGraths Hill, NSW 2756.
Tickets cost $91.31 (including the $6.31 Eventbrite fee) and can be reserved online via this link: Sourdough Masterclass.
The session on Saturday is part of Permaculture Hawkesbury Valley Inc's series of workshops which involves classes on foraging, canning, preservation, gardening, and permaculture. The organisation also features lessons aimed at children and teenagers.