Officers from The Hills Highway Patrol suspend a P2 licence holder travelling 52 km/hr over the sign posted speed limit.
About 11.45pm on Tuesday 18th of April 2023, officers detect a KIA Cerato along Windsor Road at Kellyville travelling at 112km/hr in a sign posted 60 km/hr zone. Officers stopped the vehicle and spoke with a 19-year-old male driver from Kellyville. He was a holder of an NSW C Class P2 licence where he stated to officers, "I just want to get home". The driver returned negative results for alcohol and drugs.
The driver was issued an infringement notice for Exceed Speed Limit – over 45 kph, his NSW driver's licence was suspended and confiscated on the spot for a period of 6 months. The vehicle was not owned by the driver and the number plates remained on the vehicle.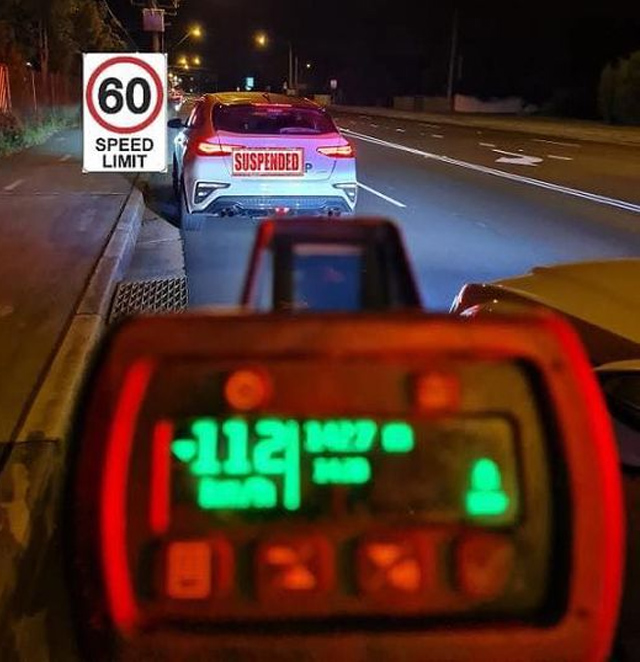 Source: The Hills Police Area Command