By Bev Jordan
Accommodation in Kenthurst for Older Womens Housing at risk of homelessness is a step closer to becoming a reality thanks to years of planning, collaboration and determination by a small group of local residents.
A Memorandum of Understanding (MOU) is set to be signed off by Uniting, kickstarting a partnership with Wesley Community Housing (part of Wesley Mission) and a local community steering committee to provide a safe haven for older women without a roof over their heads.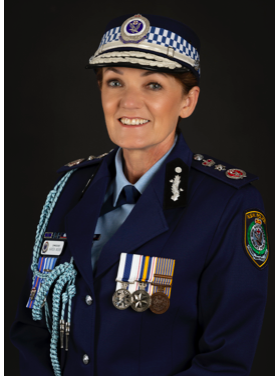 According to the Australian Bureau of Statistics there were more than 6,400 homeless people aged 55 and over in NSW on census night in 2016, Of those, 2,186 were women — a rise of 48 per cent. When it came to women aged 65 to 74, the increase was 78 per cent.
The Housing for the Aged Action Group (HAAG) says the figures are just the tip of the iceberg.
The move to establish interim housing started nearly five years ago when members of Kenthurst Uniting Church started investigating how to provide transitional accommodation for the homeless spearheaded by two members of the congregations, James Visione and Dennis van Someren.
In 2020 the discussion focussed on the feasibility of converting the unused Sunday school rooms at the Jones Rd church into transitional short-term accommodation for homeless women over the age of 55 to provide women with Older Womens Housing security and provide them with time to recover and get back on track.
For many older women, losing a partner, losing a job and the financial implications of living as a solo person places them in a vulnerable position.
After months of talks with supportive members of the Parramatta/Nepean Presbytery of the Uniting Church, housing support networks, including Women's Community Shelters, a public forum was organised by the Kenthurst Uniting church to discuss the issue with local residents, especially those living in the adjacent Kentgrove Retirement Village.
Dennis said that as converting part of the church building was considered too costly at this stage Uniting offered a local property they owned for use as transitional housing for at least four older women.
"Wesley Mission Housing came on board with the blessing of the Parramatta/Nepean Presbytery to manage the property and provide older women in danger of homelessness with appropriate accommodation," said Dennis.
"Our project group has already gained wide community support and offers of donations."
Dennis, a member of the Rotary Club of Kenthurst, said the project had the support of service groups such as local Rotary clubs, Men's Shed and the women's service group Soroptimist International – The Hills which organised a well-attended forum at Norwest on older women and homelessness in March 2020.
At the forum Bev Baker from The Older Women's Network said the face of homelessness had been changing in Australia.
"As the Older women's network, we know that older women over the age of 55 are one paycheck away from not being able to pay their rent. "These are women who have worked all their lives, they retire with less super …, priority housing is not given to women until they are over the age of 80 but the grim reality is there is not enough housing stock."