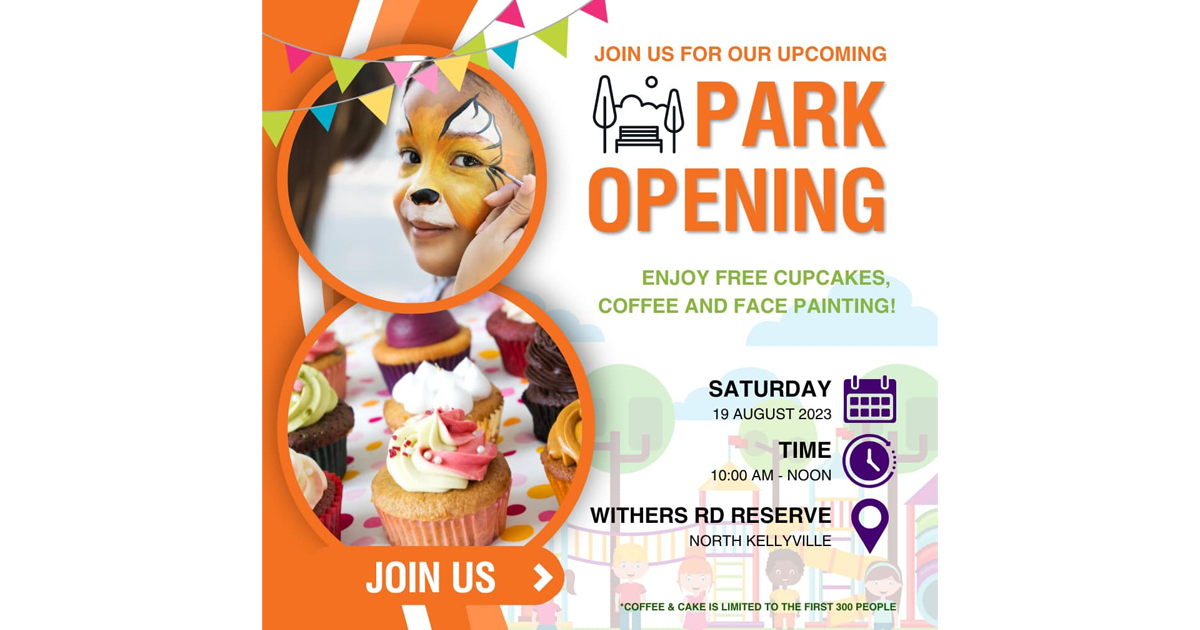 The opening of our newest park Withers Road Reserve is taking place this Saturday the 19th of August at 10am and I'm encouraging the community to come along to celebrate the milestone.
The event will be a wonderful occasion including free face painting, ice cream, cupcakes and coffee, along with other hot beverages. Everyone is welcome to join us for this exciting occasion.
Withers Road Reserve is located on the corner of Hezlett Road and Withers Road in the centre of North Kellyville and is a fantastic addition to our local park network.
The park features a shade sail covered playground that caters to different ages and abilities, a basketball half court, a turf kickabout area and concrete pathways. We have also retained much of the onsite vegetation to provide a natural habitat for animals and to create a relaxing green space for local residents to enjoy.
I hope you can join us this Saturday!