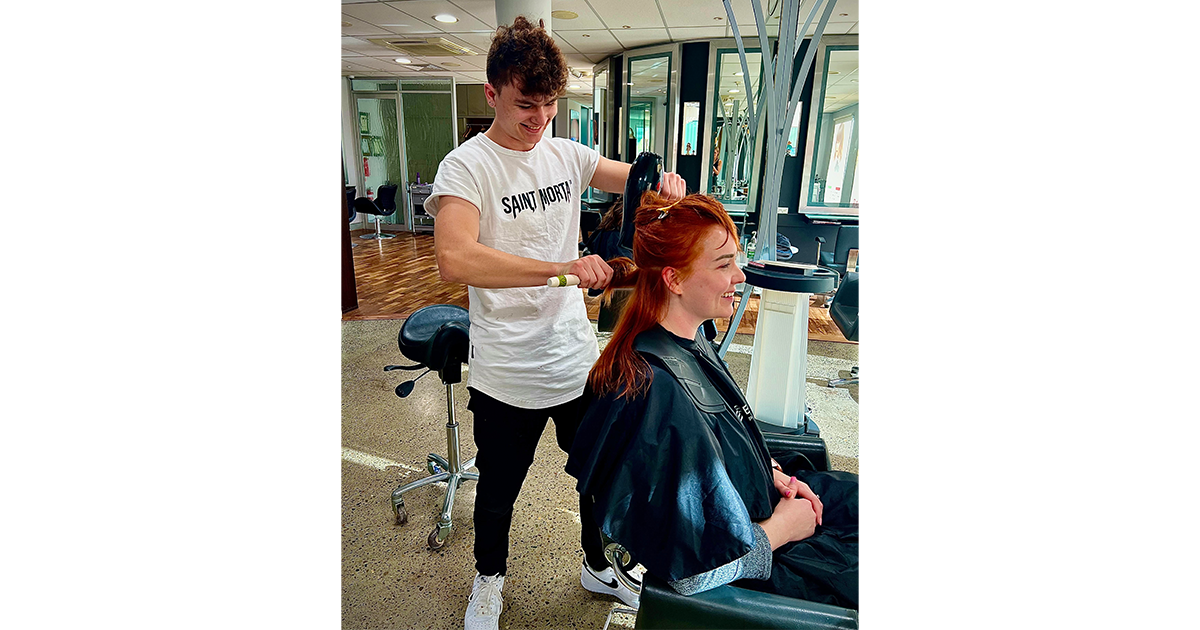 19-year old hairdressing star Michael Blazevic is on his way to Melbourne next weekend to compete at the WorldSkills Australia 2023 National Championships.
It's a chance for the Baulkham Hills local to fulfil a passion he developed during his time at St Patrick's Marist College: "I always used to do weird stuff with my hair, like colour it on the weekends. And I was like, 'Hey, may as well make a living out of it!"
After leaving school in Year 11 to begin his hairdressing journey with salon learning, Michael enrolled in the TAFE Certificate III in Hairdressing course at the Meadowbank Campus – a course he immediately found helpful for his development. He says: "It was a really good switch. I had a lot of support from my teachers, and they just helped me through it."
With a recently completed three-year course and apprenticeship under his belt, Michael has honed his skills to a competition level. "You're going up against some of the best hairdressers in the industry,"
Michael comments. "So it's a bit daunting, but also very exciting that I get to represent TAFE New South Wales and the Sydney region in hairdressing. It's an honour."
The WorldSkills sees 500 vocational students come down to Melbourne across a weekend, all looking to win a gold medal in their field. The hairdressing competition takes place across three days and looks to assess different areas of the profession.
Michael explains: "One day, we'll do two upstyles on live models. On another day, we might be doing a men's cut and a men's perming. The last day we do salon style, where we have to try and recreate a colour and cut and then restyling it afterwards into something different. It's what you want from these sorts of competitions, you don't want to go easy, because then just anyone can do it. You want them to test your limits."
In his practice, Michael has been continuously supported by his TAFE teachers weekly and the team at his salon, Castle Hill's Pure Hair Pure Body: "They help me out, they stay after hours helping me work and train." His family have also been greatly supportive, even trusting Michael with their hair for practice. "It's always a good thing to have that support," he says.
A goal for Michael is to earn a spot on the Skillaroos team, which would take him to France next year for the WorldSkills International Competition. Yet more than winning, it's the experience that he will value the most.
"As much as I'd love to win it – if I do, I'm going to be very happy," Michael says. "But I just want to be there to have some fun, do the best I can and make a few friends along the way. That's what it's all about."