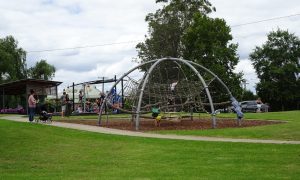 Macquarie Park is one of the parks near the banks of the Hawkesbury River. It lies on the northern bank as it faces both the Deerubbin and the Howe Parks.
The park, located in Windsor Hawkesbury, offers 24 hectares of space. Within this area, there is a designated picnic area and a few rented establishments, as mentioned in the Windsor Foreshore Parks, a 2013 Plan of Management. It also offers a playground for the kids. Its other features and amenities include electric barbecues, public toilets, and shelters. The area is also accessible to people with disability.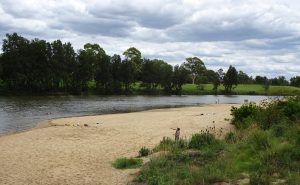 Near the river, a beach stretches across the riverbanks complementing its bushland area. Nature and water activities such as fishing, canoeing, and bird watching can be enjoyed at the Park, according to the Love Your Hawkesbury Parklands brochure by the Hawkesbury Visitor Information Centre. Caution is advised when visitors plan to do these water activities.
Macquarie Park is at Windsor, NSW 2756.
Image credit to Cathy McHardy from the Hawkesbury People & Places.