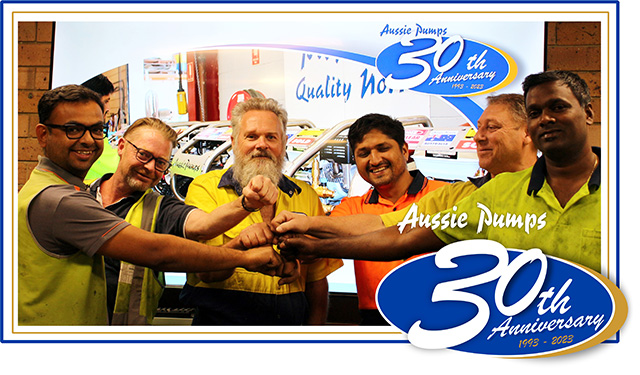 Aussie 30 years celebration
Hills based manufacturing company, Australian Pump Industries, celebrates 30 years in business this month.
From humble beginnings in a large green shed in Arcadia, the company has flourished to become a major force in the water industry, not just in Australia but in export markets globally.
Founded on the simple principle of putting users first, the company has developed a product line of self priming pumps and pressure cleaners that are leaders in the market.
Based on a 2 ½ acre complex in Castle Hill, the company recruits, trains and develops locals from the Hills District.
The ISO 9001-accredited the company is now forging ambitious expansion plans as they search for a larger base in the area and new staff to support the projected growth. Aussie is expanding production and warehousing capability. Expansion means they need more customer focused sales and marketing professionals.
"It's been a really exciting journey and reflecting back on the progress we've made makes you proud to be part of such a success story," said Hamish Lorenz, Aussie Pumps Operations Manager and one of the founding members.
"Of course we also salute and thank our loyal Aussie Gold Distributors who provide local support and advice for our customers both in Australia and around the world."
Contact Aussie Pumps for more information about the positions and job opportunities available.