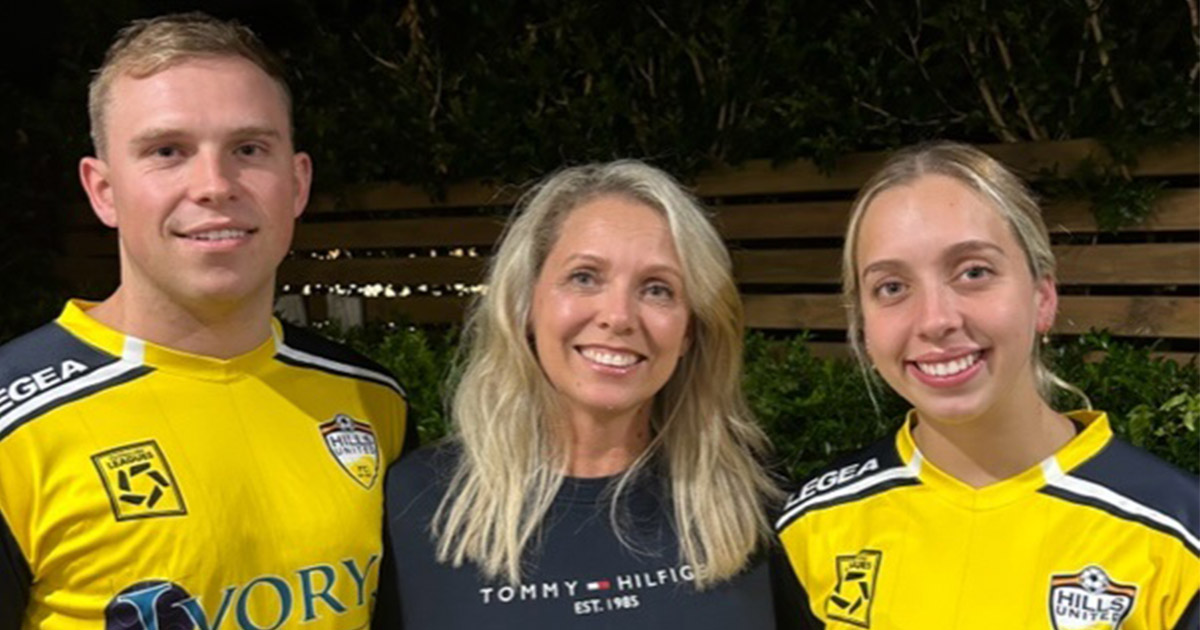 Imogen and Jordan Lane are reaping the rewards of hard work coming through the ranks of junior football to turn out for the Hills United FC first grade teams.
The talented Rouse Hill siblings, who are in their 20s, are living their dream of playing football at the high levels, having spent many Saturday mornings learning the game as children.
Imogen played in the Hills United FC's SAP (skills acquisition program) from Under 9s – 12s but had to turn out for an out-of-area female NPL club because Hills United FC (the only NPL representative club in The Hills LGA) didn't have a women/ girls' license at the time.
Times have changed now as Hills United, thanks to hard work by their committee, can offer representative football to females under 10s through to senior first grade.
Imogen is in her second year representing Hills United's first grade women's team, who were grand finalist runners-up in their 2022 debut season.
Hills United (23) are currently third behind leaders UNSW (26) and Central Coast Mariners (24) in the FNSW League One Women's competition after 10 rounds.
Imogen has been one of the club's regular scorers, with seven under her belt, including four against South Coast Flame during her team's 7-1 victory.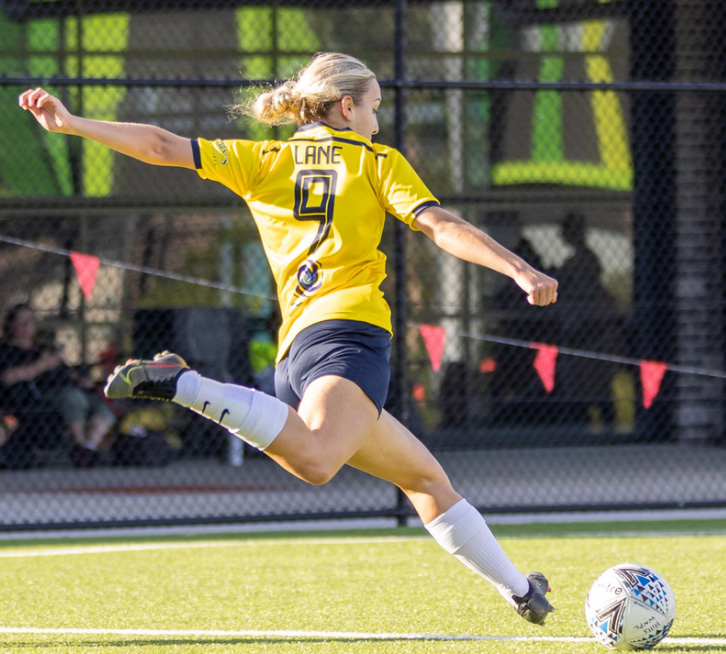 Jordan Lane Hills United NPL Youth program
Like his sister, Jordan progressed through the Hills United NPL Youth program from 2012 – 2016 in 2019 before Imogen Lane in action for Hills United heading overseas to play college football & further his studies. Since his return, Jordan joined the powerful Hills United squad which leads the FNSW League One Men's championship under the club's Head of Football & coach Luke Casserly.
Unfortunately, for Jordan, his first grade debut against Bonnyrigg White Eagles was washed out last Saturday. But he is sure to get more chances to show off his skills in the competition.
Both Imogen & Jordan played for local grassroots clubs, Kellyville & Castle Hill, before transitioning onto their representative NPL teams. Jordan and Imogen's Dad Brett is also heavily involved with Hills United and the local community.