Various events are available at the Hawkesbury Regional Gallery to keep the children entertained during the spring 2023 holidays.
Three sessions are set to occur between September to early October 2023: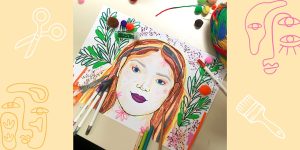 1.) SELF-PORTRAITS with feelings!
Wednesday, 27 September. 10 AM to 11:30 PM, and is suitable for ages 5-8 years
Tickets cost $20. Slots can be booked via Eventbrite here: SELF PORTRAITS WITH FEELINGS.
Students inspired by the exhibition Liam Benson: Virtue Without Stain will add texture and colour to a self-portrait. And create an imaginative and distinctive character or version of themselves.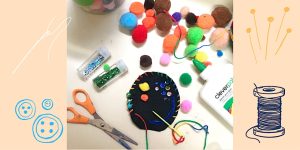 2.) FELT BROOCHES and BADGES 
Wednesday, 4 October. The session is from 10 AM to midday and is suitable for ages 9-12 years. Tickets cost $20. Slots can be booked via Eventbrite here: Felt Brooches AND BADGES.
Make your mark in textiles! In this workshop, students create their own wearable works of art using simple embroidery techniques with beads and sequins.
3.) EMBROIDER LIKE A LADY/BOSS
Open until 22 October. Daily sessions start at 10 AM to 4:00, except Tuesdays. It is free of charge and is suitable for all ages.
Pick up a needle and thread to care for your well-being in our friendly Makerspace. Embellish tulle fabric with beads or decorate a paper plate. There is no right or wrong way to make your mark!
It is advised that an adult must accompany children below ten years old.
The school holiday events are part of the Hawkesbury Library, Museum, and Gallery (LMG) programs. For more information, visit the Gallery's website here.
The Hawkesbury Regional Gallery is on the top floor of the Deerubbin Centre, located at 300 George Street Windsor, NSW2756.