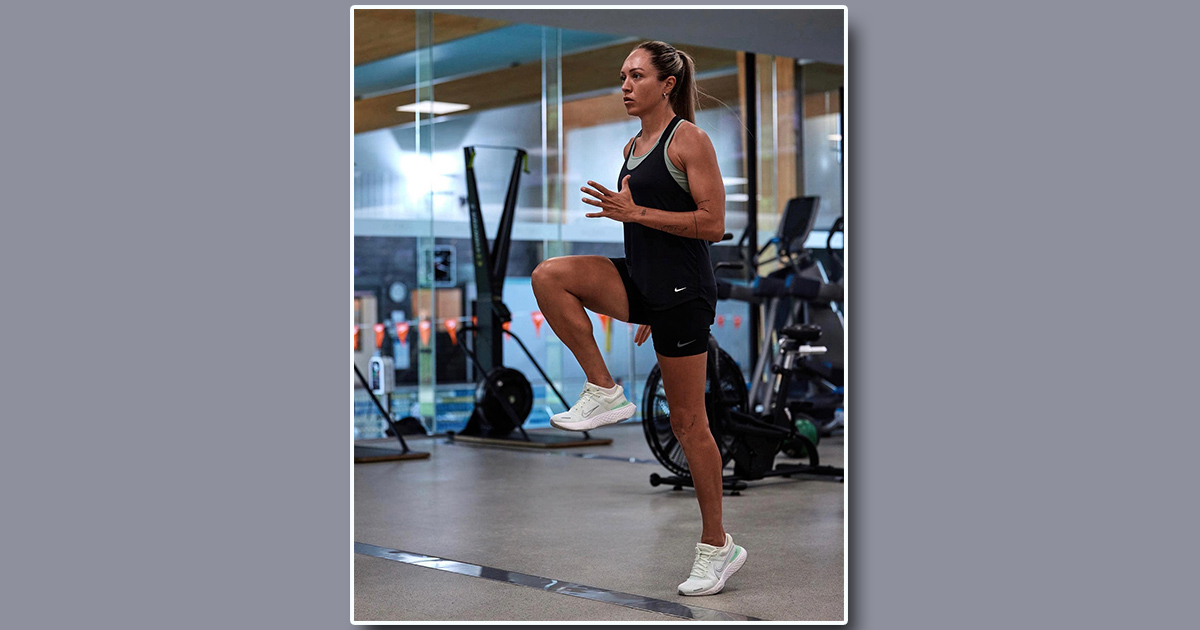 The most capped Australian footballer in the Hills, Kyah Simon, will be showcasing her silky skills in the 2023 Women's World Cup which gets underway on Thursday, July 20.
Having missed the 2019 edition, Simon, 32, knows this could be her last chance to perform on the world stage. The Quakers Hill star, who has 111 caps, was a surprise Matildas selection having just recovered from an ACL tear, suffered while playing for Tottenham last October.
Simon, 32, has been a sensation since winning her first cap way back in 2007, scoring 29 goals. She is the eighth most-capped women's footballer in Australia. Matildas coach Tony Gustavsson called her a "game-changing" substitute after selecting her.
"I haven't got a whole season under my belt, and the discussion with Tony was that maybe I will have a different role in this team for this tournament," Simon told the Sydney Morning Herald.
"Even when Tony told me I was in the squad, I said: 'I'm not expecting a free ticket, and I don't expect a free ticket for what I've done in the past at World Cups and goals I've scored, or the type of player that I am. I want to be there because I want to feel like I deserve to be there'."
Simon is the first indigenous Australian to score a goal at a FIFA Women's World Cup (in 2011). She attended the Pacific Hills Christian School, Dural, and later Hills Sports High School.
Simon first played for Quakers Hill Junior Soccer Club, and later for Hills Brumbies and Penrith Nepean United. Her prodigious talent saw her represent Australia at just 16 years.
I have been writing about this amazinglytalented but humble footballer for years and she is very grateful to the Quakers Hill club.
"I like to go back to the club and help them because they have given me the first opportunity to play rep football," she told me some years ago. "It's a huge honour they have named the Golden Boot after me and that will always keep me tied to the club."
She has played professional football for Australian, European, and American clubs though her recent injury had her pondering her future. "Why do I want to play football? Why do I want to put myself through this?," she told the SMH.
"Emotionally, I was a moody wreck some days and then other days, I'd be on top of the world because I had small wins in my rehab. So, I really tried to stay present and not even think about the World Cup."
The 2023 Women's World Cup, contested by 32 countries, is jointly hosted by New Zealand and Australia from July 20 – August 20. The Matildas are grouped with Ireland (their first opponents on July 20), Canada, and Nigeria.