Officers from The Hills Highway Patrol charge a 24-year-old male from Castle Hill with Mid Range drink driving.
About 4.20am on Saturday the 31st of December 2022, officers from the Hills Highway Patrol were leaving the carpark of Castle Hill Police Station and observed 3 person walking along Castle Street. The group appeared to be unsteady on their feet, entered a red Suzuki Swift which was parked near the Police Station and drove away. The vehicle was stopped where a 24-year-old male was the driver and was subjected to a roadside breath test which returned a positive reading.
The male driver stated, "I should have just walked home" where his licence confirmed that he lived close by. The driver was arrested, conveyed to Castle Hill Police Station and returned a reading of 0.107 grammes of alcohol per 210 litres of breath.
His drivers' licence was immediately confiscated and suspended where he will appear before Parramatta Local Court in February 2023 for Drive with Mid Range PCA – 1st Offence.
Please remember that drink driving is a risk and justifying that you are only driving a short distance or on quiet roads you will not be stopped by Police.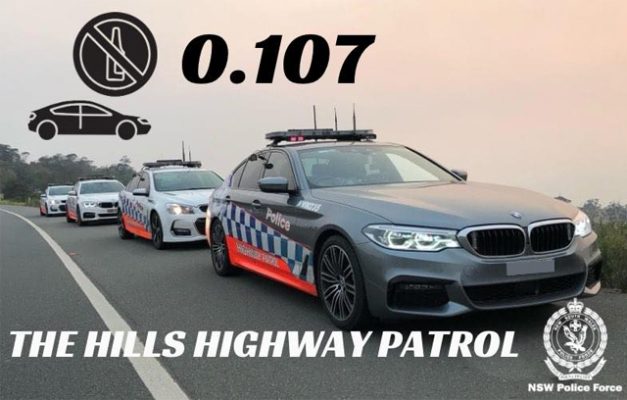 Source: https://www.facebook.com/TheHillsPAC