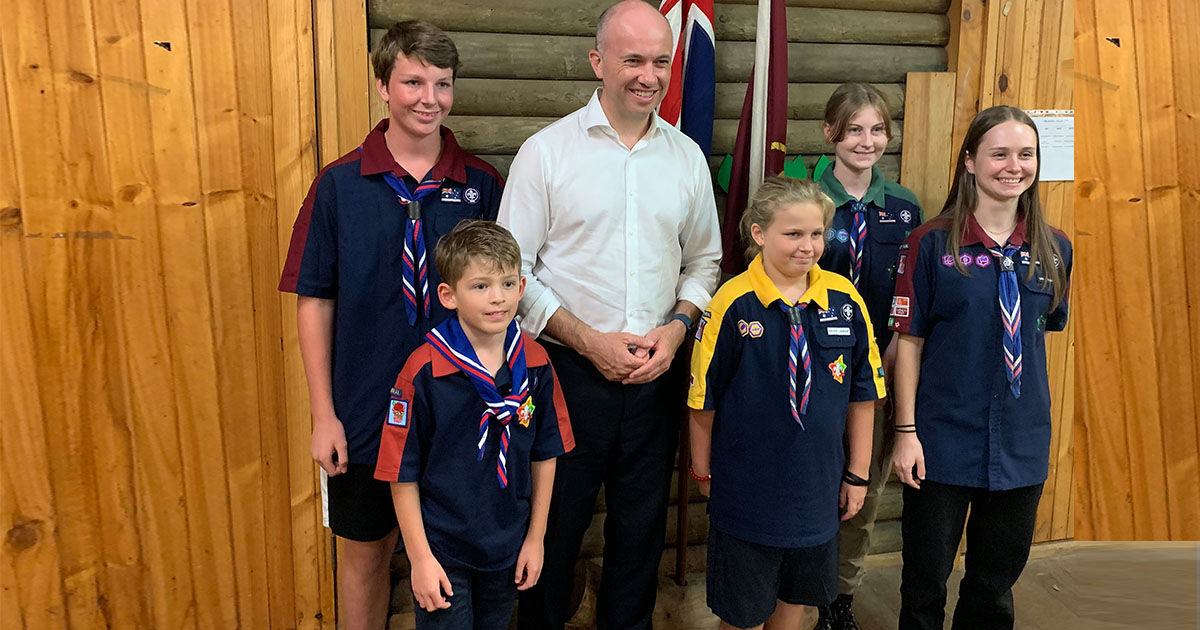 1st Dural Scout Group recently held their Annual Reporting night where the Committee reported the events of the last year. Several Regional Scout Leaders and The Hon Matt Keane, Member for Hornsby were present and praised the Group for their on-going success.
After the formal reports were presented, Group Leader, Simon Edwards, announced the youth members who were the top achievers for the year and had excelled in the "Scout Award System". Matt Keane congratulated each in turn. The outstanding achievers were: Luke Lanetta (Joeys), Jessica Edwards (Cubs), Kristina Taylor (Scouts), Lachlan Edwards (Venturers) and Tegan Edwards (Venturer Queen Scout). The Queen's Scout Award is the highest award in the Venturer Scout section and carries an outstanding reputation within Scouting and the Community world-wide.
Each year only a few Venturer Scouts achieve this prestigious award, which is presented by the Governor and Chief Scout of New South Wales, as a representative of the Queen, at Government House. Tegan joins the list of over 40 Queen's Scout recipients at 1st Dural since 1963.
Dural Scout Group has vacancies for Girls and Boys from 5 to 25 years. Joeys (5yo), Cubs (8yo), Scouts (12yo) and Venturers (16yo). Please contact Phirooza: 0411 731 976 or [email protected] or Simon: [email protected])