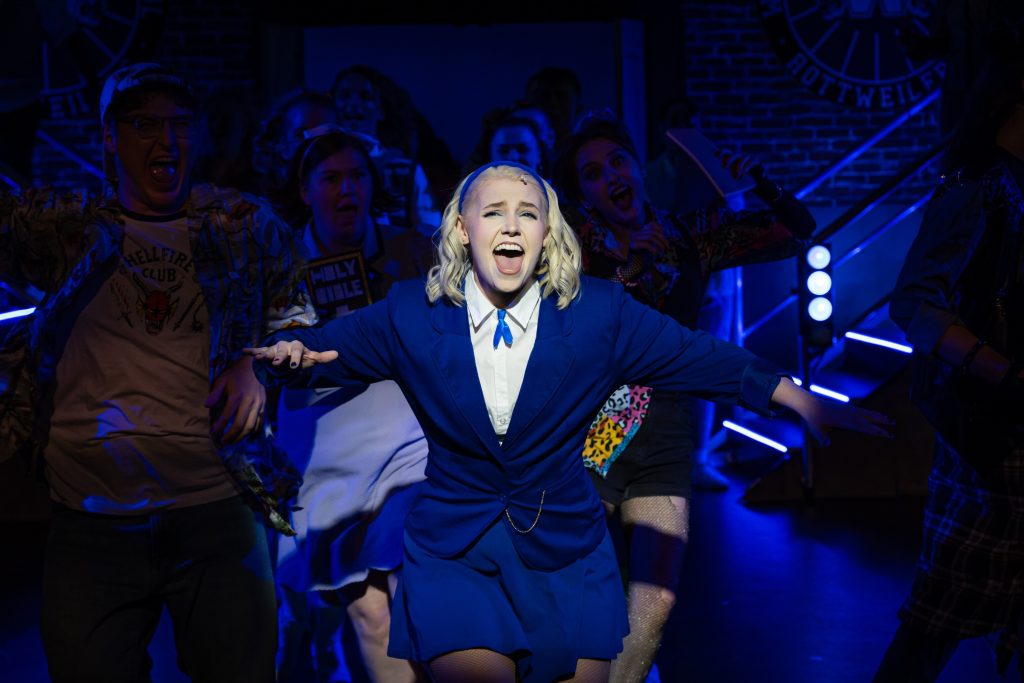 The role of Veronica in
Heathers: The Musical
was one Jenna Woolley had been eyeing long before she was cast in the part for Blackout Theatre Company's production of the black comedy at Castle Hill's Pioneer Theatre. "Since I was 14, Veronica was a dream role for me," she says. "I love the music so much, and I'm a person that loves a challenge – it's one of the hottest musical theatre roles that exists in terms of what you're singing.
"It's also such an interesting journey for this character, where it's all these highs and lows. When I look at Veronica, I also see so much of myself – it's a character that feels so natural to play. I used to do a musical masterclass with my friends, and we'd learn duets from Heathers together when. And I remember singing those songs and saying 'I'm gonna do this one day.'" 
Now 23, Jenna has been able to bring Veronica to life in a way that'll leave you equal parts impressed and entertained, her passion shining through in a multi-faceted performance which takes the audience on a wild ride. That level of quality is present throughout every aspect of Heathers, with each detail smartly considered to make an effortlessly funny and energetic show.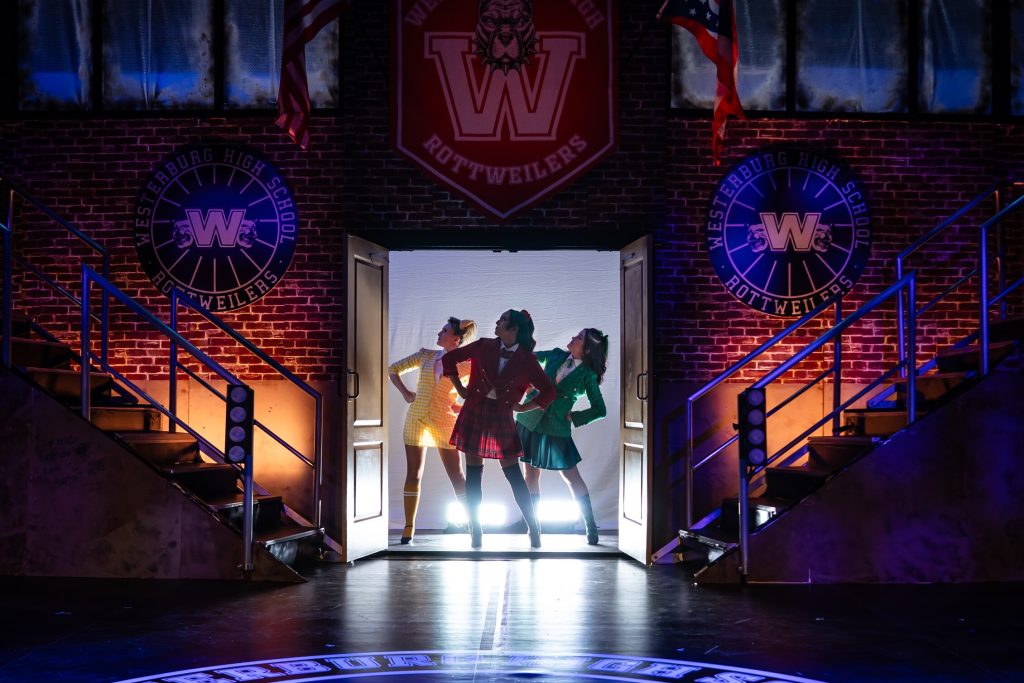 Set in 1989, the musical follows high schooler Veronica Sawyer as she begins to rise up the social ladder by associating with the popular it-girls who all share the same first name: Heather Chandler (Katie Staddon), Heather McNamara (Haley McCudden) and Heather Duke (Claire Hutchinson). At the same time Veronica meets JD (Aleks Justin), a brooding new transfer student who she soon falls for… before discovering his more sinister intentions. 
Owing to a phenomenal cast, great musical arrangements and a truly mind-boggling amount of coordination both on display and behind the scenes, Heathers is a deliciously dark and fantastically funny production that continues to prove BTC is a benchmark for local community theatre.
Each member of the cast also deserves high praise. Each of the three Heathers have moments to show their terrific voices and attitudes, while Aleks Justin plays the ominous nature of JD with excellence. Tim Drummond and Will Smith also deserve special mention, their hilarious performances as half-wit bullies Ram and Kurt stealing the show each time they appear. 
For Jenna, who's studied musical theatre for years and has been cast in a number of professional productions, the group at Blackout provides a perfect mixture of both community feeling and genuine passion. She says: "I love how much they do what they want to do, because it will be lots of fun and we think The Hills will enjoy seeing it. It's such a good group of people both creatively and socially, and everyone has gelled together really quickly. Blackout definitely gets the best of both worlds; talented people and the feeling of togetherness."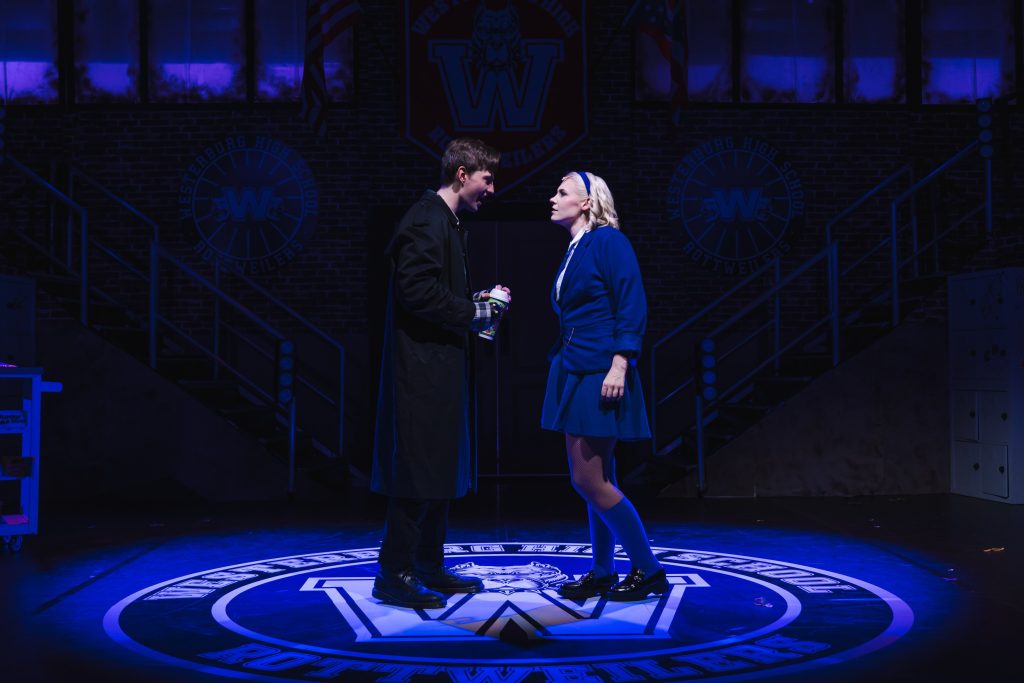 The Blackout Theatre Company's Production of Heathers opens today, October 20th, and runs until October 29th at the Pioneer Theatre. Tickets are $59 for adults, or $49 for students and pensioners. 
Be advised Heathers contains adult themes relating to suicide, murder and sexual violence.