[vc_row][vc_column width="1/6″ offset="vc_col-lg-1/5 vc_col-md-1/5 vc_col-xs-1/5″][us_image image="67173″ size="thumbnail" align="left" style="circle" has_ratio="1″][/vc_column][vc_column width="1/12″ offset="vc_col-lg-4/5 vc_col-md-4/5 vc_col-xs-4/5″][vc_column_text]By
Bev Jordan
[/vc_column_text][us_post_date][/vc_column][/vc_row][vc_row][vc_column][vc_column_text]
Negotiations between private health fund HCF and Healthscope which runs both Norwest Private Hospital and The Hills Private Hospital have broken down meaning that patients with HCF will be charged higher fees at the hospitals from February 1st.
HCF has emailed its members outlining the situation with Healthscope and saying if patients have any concerns or need to make alternate hospital arrangements to email HCF at [email protected] or call 1800 565 919. An HCF Group spokesman told the Hills to Hawkesbury News: "We're disappointed Healthscope chose to terminate our longstanding agreement, but we are still in negotiations.
"We're committed to keeping members informed of the changes, and will also be updating our website (hcf.com.au/healthscopehospitals) with information as it becomes available. We ask that members please stand by us, we hope to have alternative arrangements in place before the end of the transition timeline."
In its statement to clients HCF said: "Members shouldn't experience any disruption or unexpected out-of-pocket costs if admitted to a Healthscope facility before 31st January 2023. Members will be covered further until 31st July 2023 for certain treatment they have commenced or booked before 31st January 2023 (and longer for pregnancy)."
"Our guiding principle of putting health before profit means we remain focused on building long-term partnerships that deliver meaningful benefits for our members. This includes providing access to innovative models of care and alternate treatments at home, as well as securing purchasing arrangements to help keep the cost of health services and premiums affordable and deliver more value for our members."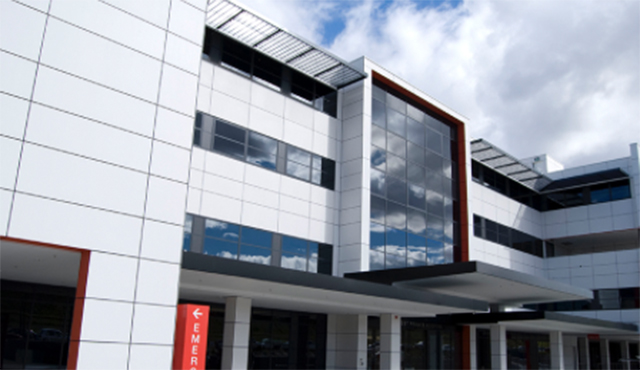 A statement from Healthscope posted on the Norwest Private Hospital site called it a "disappointing outcome, and certainly not our preferred option."
The provider hit back at HCF saying: "Unfortunately, HCF were not prepared to fund the cost of providing private hospital care for their members, meaning HCF members will be required to make up the funding gap. The cost of providing quality hospital care continues to rise quickly, and is impacting both public and private hospitals, especially in the wake of the COVID pandemic.
"We have been challenged by health insurers not adequately funding the real and rising costs of our private hospital services, including rising interest rates, food, energy and power, insurance, nurse wages, PPE, maintenance and cleaning costs. These cost pressures have been well documented throughout the pandemic, and are now being exacerbated by the highest levels of inflation seen in decades.
"We will continue to negotiate with HCF in the hope of reaching a fair agreement that removes the need for their members to pay additional out-of-pocket costs."
Healthscope says maternity patients who have pre-booked their hospital admission before 31 January 2023 will face no additional out of pocket charges if they are admitted before 1 November 2023.
HCF Members have been told that If they undergo treatment at a Healthscope hospital that starts between now and 31 January 2023, they will be covered (other than any excess that applies to their cover and other small permitted gaps). They can also attend ER at Norwest Private until 30th of April and pay normal gaps in cover. After that day the fees will be determined by Healthscope.
Healthscope says it has agreements in place with all other major Australian health insurers. Lakeside Private Hospital at Norwest is unaffected as it still has a contract with HCF as does Hawkesbury Hospital at Windsor.[/vc_column_text][/vc_column][/vc_row]