All
Hawkesbury City Council
Hawkesbury Community Sponsorship Program Round 3 Results Now Out
The $12,000 grant will help fund community activities throughout Hawkesbury.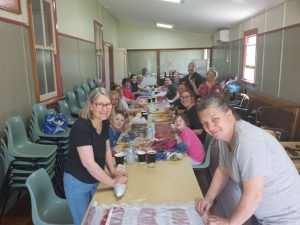 On the 6th of July, the Hawkesbury City Council announced the successful applicants of Round 3 of the Hawkesbury Community Sponsorship Program, with over $12,000 in funding to be provided.
The Mayor of Hawkesbury, Councillor Sarah McMahon said the wide range of applications was of a high standard and that the grants would go to a great selection of deserving projects and participants.
"It's wonderful to see that our community organisations and members are so motivated and active in our community. We are delighted to support these excellent initiatives and to encourage personal accomplishment in community endeavours and sport," Mayor McMahon said.
"The grants include funding a Halloween celebration in Bligh Park, new equipment for the Hawkesbury District Concert Band, markings for a fitness circuit at Kurmond Public School and the creation of a display garden for community organisations at Kurrajong Public School's Spring Fair.
"There were also 17 successful applicants in the participant category that supports individuals and teams chosen to represent our community in a wide range of sporting activities, such as dragon boating, netball, parkour, rugby and cricket."
Council's Hawkesbury Community Sponsorship Program creates opportunities for community groups and individuals to access funding from Council. The program encourages participation, access and building a connected, healthy, inclusive and resilient Hawkesbury.
The program provides financial assistance to support Hawkesbury-based community organisations or individuals wanting to undertake activities that address key strategies and directions within Council's Community Strategic Plan.
There are three rounds each year in October, March and May. In the last financial year, over $42,000 was given to the community through the Community Sponsorship Program.
If you would like more information on the Community Sponsorship Program or for assistance to apply for this funding in future, see www.hawkesbury.nsw.gov.au/for-residents/community/community-funding or contact Council on 4560 4444 or email [email protected]
Image credit to the Hawkesbury City Council.