Residents of Hawkesbury are being encouraged to attend the monthly Hawkesbury Community Hub, a hotspot to help residents easily access community support services in one convenient location.
The Hub, started by Link Wentworth earlier this year in May, is hosted on the first Wednesday of every month and now offers 35 services to locals, ranging from support for addiction, domestic violence assistance, housing aid and much more. The most recent Hub, held on November 1st, had the biggest turnout yet, and was attended by Macquarie MP Susan Templeman.
Toni Joseph, a Sector Capacity Specialist at Link Wentworth, says that the Hub was created so that the wide range of services across the Hawkesbury could be brought together for those who are struggling. She explains: "I was running a digital literacy course, and one of the participants asked what the use of doing a budget was when they didn't have enough money to get through the fortnight.
"So I started telling him about the different services you can go to, and he mentioned that he doesn't know half the things that are available to him. And I thought, why not bring it each month to one space to have all the services there to support the community?"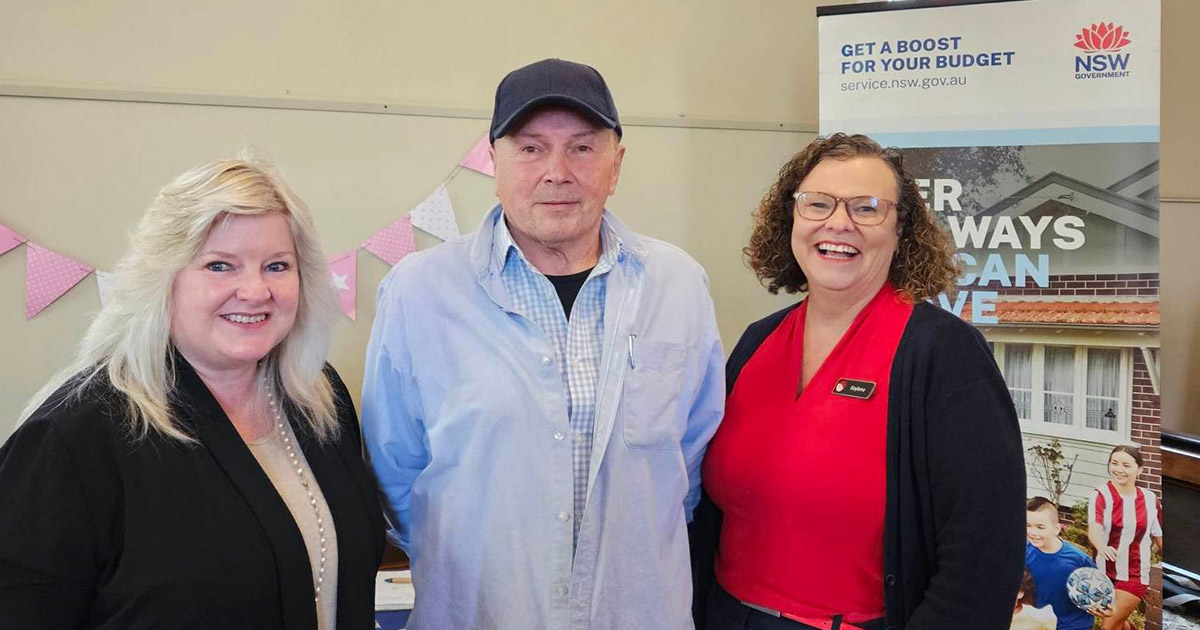 By having all of these services in one place, which are spread out across the huge area of the Hawkesbury, people who need help are more easily able to access the services they need. Toni says: "It was initially aimed at the most vulnerable in society, but it's for anybody that needs information or to just come in and have some socialisation, meet new people and what not."
In the six months that the Hub has been run, the number of attendees has grown exponentially, with nearly 40 people at the November session.
One man was able to easily organise a New South Wales ID thanks to Service NSW being present at the Hub, while the Salvation Army covered the cost. A displaced young family were able to receive support from Centrelink and talk with DCJ Housing, who preapproved a bond loan so that they could apply for private rentals.
Toni says: "The Hub plays a vital role in strengthening community and enhances the capabilities of residents in the community in various ways.
I love being able to empower people when we're bringing the services to them, giving them the opportunity to speak to different services all while socialising. The community is starting to trust us, and that's why they're coming in more and more often."
"I'd like to make it known that it is for everyone; absolutely everyone," Toni says. "Our December hub is going to have a Christmas theme – we've got Santa coming, we're going to give out some gifts and have barbeque chicken and salads, while still offering our usual services. It's an awesome vibe."
The Hawkesbury Community Hub is held at the corner of Moses Street and Greenway Crescent in Windsor, and the next open day is on Wednesday December 6th, from 11:30am-2pm.