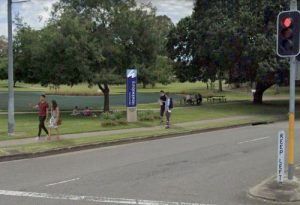 ---
According to Hawkesbury City Council, new wayfinding and suburb signages for Richmond Town Centre are on the way.
The Hawkesbury Mayor Sarah McMahon visited the Comcut Group factory in Mulgrave on Tuesday, 18 July 2023, to inspect the creation of 16 new signs, which include suburb signage for Richmond and features its indigenous name Marang Ngurra.
The wayfinding signage is totem-style and will include navigation and local information. There will also be new amenities and street signage.
The signages are part of the Wayfinding and Signage Project of the Hawkesbury City Council, a strategy plan valued initially at $2.346 million. The project was initiated to replace wayfinding signages and improve navigation across the city.
It also aims to create a style guide incorporating information on signages about a particular area's significance and history and guiding residents and tourists on the district's numerous attractions, services, and locations.
Windsor and South Windsor will be next in line after Richmond Town Centre to receive the revamp.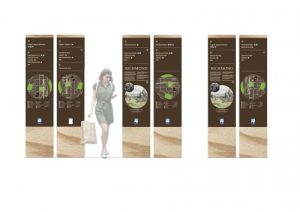 The Wayfinding and Signage Project were part of the four programs, valued at $16.867 million, funded from the $5 billion WestInvest Program of the NSW Government on 1 November 2022.
The other three programs were Woodbury Reserve ($5.423 million), Fernadell Park and Community Facility ($4.56 million), and the Kurrajong to Kurmond Cycleway ($4.538 million). 
As of writing, the Hawkesbury City Council received a total of $98 million from the Program to fund and build transformative projects across the city.
These projects include Richmond Swimming Centre ($30.319 million), North Richmond Community Precinct ($23.97 million), Tamplin Field Redevelopment ($9.795 million), Oasis Aquatic and Leisure Centre Improvements ($6.716 million), and Cycleway Bridge over Rickabys Creek ($4.695 million).
In addition, Council will install 26 entry gateway signs and a range of additional signs in 11 locations, including Bilpin, Bligh Park, Clarendon, Colo, Glossodia, Kurmond, Kurrajong, North Richmond, Pitt Town, St Albans, and Wilberforce.
In 2022, the project was presented to the Hawkesbury Community for feedback.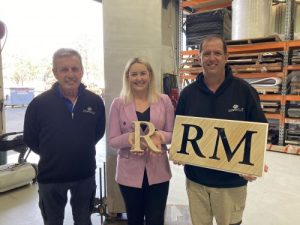 Mayor McMahon said the signs would benefit Hawkesbury's $304 million tourism industry by helping visitors and locals navigate our local towns and destinations.
"Our Hawkesbury is one of the state's and country's premier tourism destinations, offering wonderful history and natural beauty, and everything from retail and dining to day experiences and accommodation," Mayor McMahon said.
"The ability to easily navigate our city on foot, by bike and by car will only enhance the experience of visitors and locals as they discover the amazing opportunities our region has to offer.
"The suite of signs has been designed to be sympathetic to our local heritage and environment, and to be an informative tool for everyone.
"It was very exciting to be able to visit Comcut Group – a local Hawkesbury business – to see first-hand the signs being created and I can't wait to see them being rolled out, first in Richmond and then to the rest of the Hawkesbury."
Installation is scheduled to take place in Richmond in late August and early September, weather permitting.
Image credit to Hawkesbury City Council.