Please be advised that Grose River Road will be closed between Grose Vale Road and Grose Wold Road from Monday 17 April to Friday 21 April 2023 (subject to extension due to wet weather)
This closure will allow Redbank Communities to complete the following road upgrade works to Grose River Rd at the Grose Vale Road intersection.
Installation of Stormwater drainage & utility relocations
Road lane reconstruction and widening
Establishment of sealed and unsealed shoulders
New road on Grose River Road
New retaining wall on Grose River Road to enable the new roundabout
New roundabout
New streetscaping
Detours will instruct road users to utilise Grose Wold Road for the duration of the closure.
Any concerns regarding these works may be directed to Redbank Communities Senior Project Manager Andrew Flaherty 0419 474 960 or Mitul Haque 0481 987 370.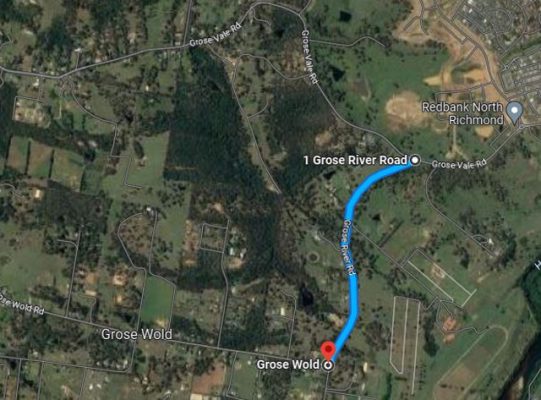 Source: Hawkesbury City Council