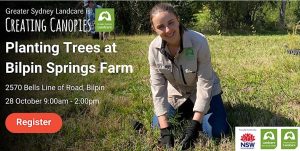 Ready your green thumbs as the Greater Sydney Landcare will have a tree planting at Bilpin on Saturday, 28 October 2023.
The tree planting event,' Creating Canopies', will be held at Bilpin Springs Farm and run from 9:00 AM until 2:00 PM. It is among the Greater Sydney Landcare's upcoming events in different locations in NSW, such as Emerton, Bankstown, and Penrith.
"Green spaces aren't just great for wildlife, they're also associated with better physical health, lower stress levels, and greater community satisfaction. Plus they cool down our neighborhoods! Now's your chance to get involved with greening your community," the announcement indicated.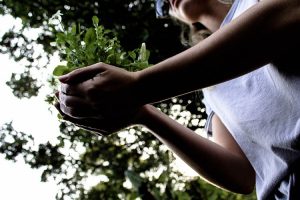 Joining the event is free of charge. Booking a spot online via Eventbrite is essential, which can be accessed via Creating Canopies in Bilpin.
Attendees are advised to bring their own water and wear suitable attire: long sleeves, closed sturdy shoes, a hat, and sunscreen. There will be on-site training, tools, and refreshments at the venue.
The planting is in collaboration with Landcare New South Wales with their goal to lower Sydney's temperature and transform spaces into habitats for birds and wildlife.
Funded by the NSW Government, the two organisations aim to achieve 200,000 trees as part of the Greening our City program.
The Bilpin Springs Farm is located at 2570 Bells Line of Road in Bilpin, NSW 2758.