Cherrybrook resident Bandula Aluwihare shares his love of gardening with Dooral Roundup readers.
Gardening is my greatest passion, fuelled by my love for plants. My childhood experiences in Sri Lanka, where my father and younger brother and I tended to a vast vegetable garden, coupled with my university education in agriculture and experience helping farmers in Sri Lanka and Australia, further strengthened my affinity for gardening.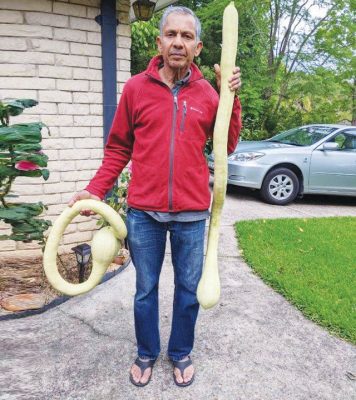 When we moved to Cherrybrook in 2005, I started a small-scale vegetable and fruit garden in my backyard. Initially, I focused on planting flowers in the front yard while adding a few citrus trees along the fence. However, with the onset of the COVID-19 pandemic in early 2020, I found myself with extra time after work due to remote working and lack of commute. I also wanted to avoid crowded supermarkets and needed a new activity to occupy my time. As a result, I expanded my vegetable garden, using raised beds at my hip height to make it easy to work with. I also created compost pits to recycle kitchen waste, lawn clippings, and fallen leaves from our and our neighbour's yards, which has enabled me to produce a substantial amount of compost annually.
Spending time in my garden, particularly early in the morning with a cup of coffee, has become a relaxing and satisfying daily routine. It provides a welcome break from work and allows me to tend to my plants. Our garden has also become a source of fresh vegetables, which we pick just before cooking, and the taste difference is significant. Even our son, who previously disliked eating greens, has become a fan of the vegetables we grow, citing their excellent taste.
In addition to our vegetable garden, we also have an urban orchard consisting of various fruit trees, including mandarin, orange, lime, blueberries, raspberries, blackberries, cherry guava, pomegranate, fig and olive trees. While I am grateful for our current setup, I cannot help but wish for an acre of land to expand my gardening endeavours further.