[vc_row][vc_column width="1/6″][us_image image="68668″ size="full" align="left" style="circle"][/vc_column][vc_column width="1/6″ offset="vc_col-lg-4/5 vc_col-md-4/5 vc_col-xs-4/5″][vc_column_text]By
Michelle Byrne
[/vc_column_text][us_post_date][/vc_column][/vc_row][vc_row][vc_column][vc_column_text]
With the introduction of electronic resources and a decline in the reliance of physical books and encyclopaedias, it was hypothesised that Hills Library would become a thing of the past.
However, if anything, the opposite is true. Whilst libraries may not contain as many books anymore, they certainly have become even more important as social hubs connecting our community together. Libraries are home to community groups and social groups. Events, forums and functions are also becoming more common as the notion of a library being a quiet place where you must remain silent is fading away.
One of our favourite groups to visit in the Hills is the Friends of the Hills Library ("The Friends"). This group began in 1994, by former Mayor Sonya Phillips with the aim of promoting the importance of libraries, encouraging reading and to raise funds to purchase new books and resources. Over the years the Friends have raised close to $200,000 to purchase new books for the collection and equipment, Christmas gifts for housebound and to fund special programs. Mostly recent the Friends donated a $1000 to the library to purchase Lego to be used in "the Kids Bricks" program. The Friends also volunteer with tasks around the library such as covering books and being part of various programs.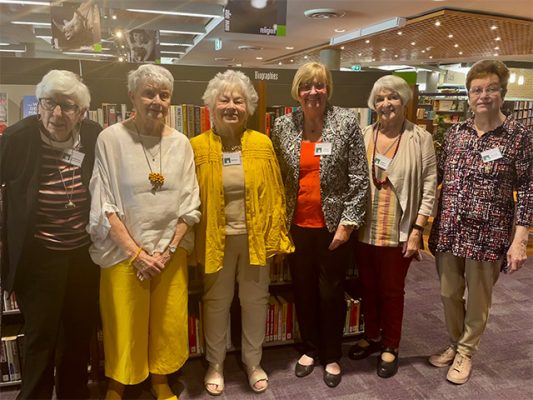 The Friends is much more than a group that serves our libraries, it has also evolved to include social events such as enjoying performances by 'Radio Active' and Castle Hill Payers as well as trips to the movies, local cafes and restaurants. There is also an associated book club that meets monthly.
Like most community groups, the pandemic almost saw the closure of the Friends for good. However, for Merle Overton, former President of the Friends closure of the group was not an option and with the support of two former Mayors including Sonya Phillips, Merle ensured that the group was re-established and returned to its pre-covid glory.
For Merle the Friends are an important "social and community outlet" that not only "brings together people that love libraries and reading" but also people "who may be socially isolated or live alone". For Merle the Friends are so much more than a group that loves books and her highlights are "seeing people coming together, making friends and enjoying a good laugh with each other".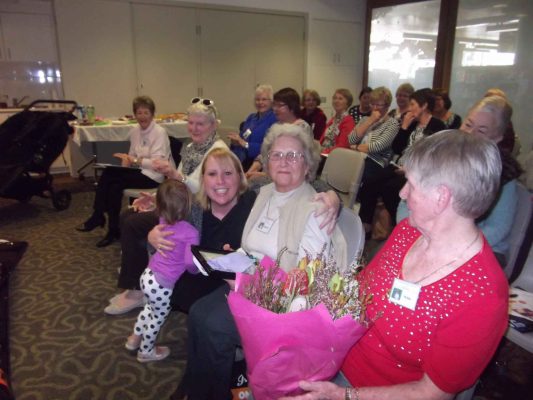 Lesley Nelson, who stepped up to take on the role of President recently said at the AGM that the Friends is a "Social hub" and in making the decision to stand "took into consideration the present members who not only enjoy the social interaction but also believe in the aims of the Friends. This aim is to provide the Castle Hill Library with funds necessary to bring additional services to our community"
Meetings are the second Thursday of the month, have interesting guest speakers including local authors and community groups. For those keen lunch is enjoyed in the library café after the meetings.
If you are looking for an active, friendly and vibrant group that enjoy each other's company whilst supporting our libaries then the Friends are well worth a visit.[/vc_column_text][/vc_column][/vc_row]