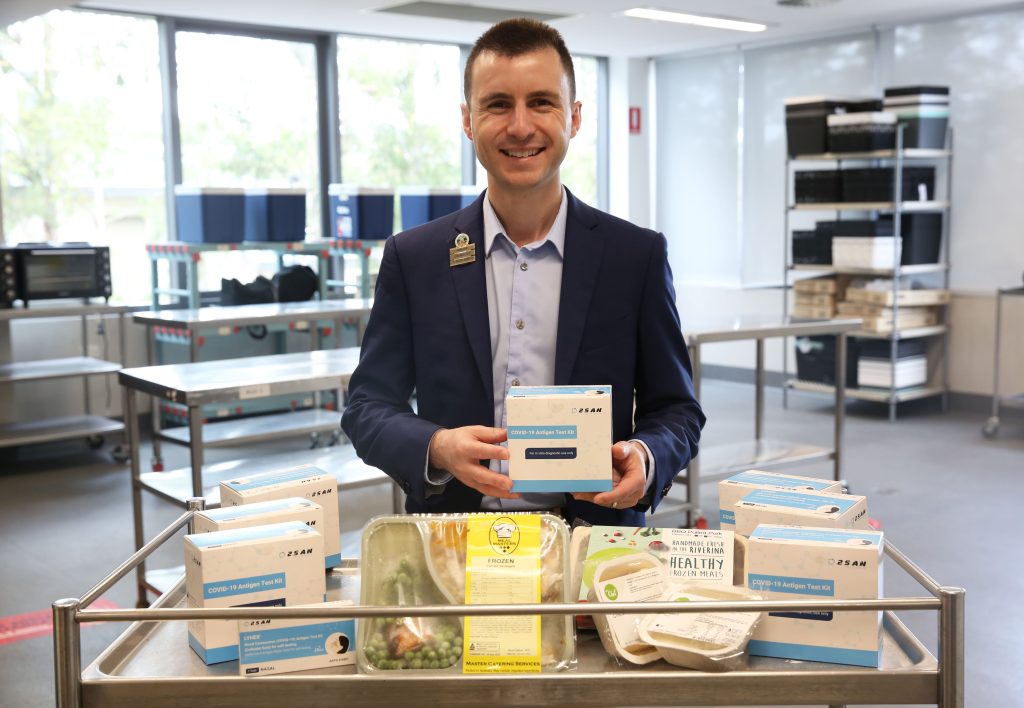 Hills Shire residents can access FREE Rapid Antigen Tests (RATS) from many of The Hills Shire Council's libraries and at the Customer Service Centre in Norwest.
The Council is now offering free COVID-19 RATS to support local community testing for COVID-19.
The Mayor of The Hills Shire, Dr Peter Gangemi, is encouraging residents and community groups to take advantage of the program.
"NSW Health has written to Council to let us know that COVID-19 numbers are predicted to rise," Mayor Gangemi said.
"To help residents detect COVID-19 and curb infection rates, Council will help NSW Health distribute these testing kits.
"I thank NSW Health for making these kits available to our residents, free of charge," Mayor Gangemi added.
Customers of Hills Community Care will also receive their free testing kits as part of their Meals on Wheels delivery.
"This is a wonderful initiative that is reaching more and more people in our community," Mayor Gangemi said of the NSW Health program.
"I urge residents and community groups to help distribute kits to those who may not be able to collect them from Council venues," he added.
Test kits are limited and will be available while stocks last.
Rapid Antigen Tests can be collected from the following venues (within their respective operating hours):
Castle Hill Library: Level 2/14 Pennant Street, Castle Hill.
Vinegar Hill Memorial Library at Rouse Hill Town Centre: Town Centre, 29 Main Street, Rouse Hill.
Baulkham Hills Library: 1 Railway Street, Baulkham Hills.
Dural Library: Pellitt Lane, Dural.
Norwest Customer Service Centre: 3 Columbia Court, Norwest.
For opening hours, visit Council's website, www.thehills.nsw.gov.au.