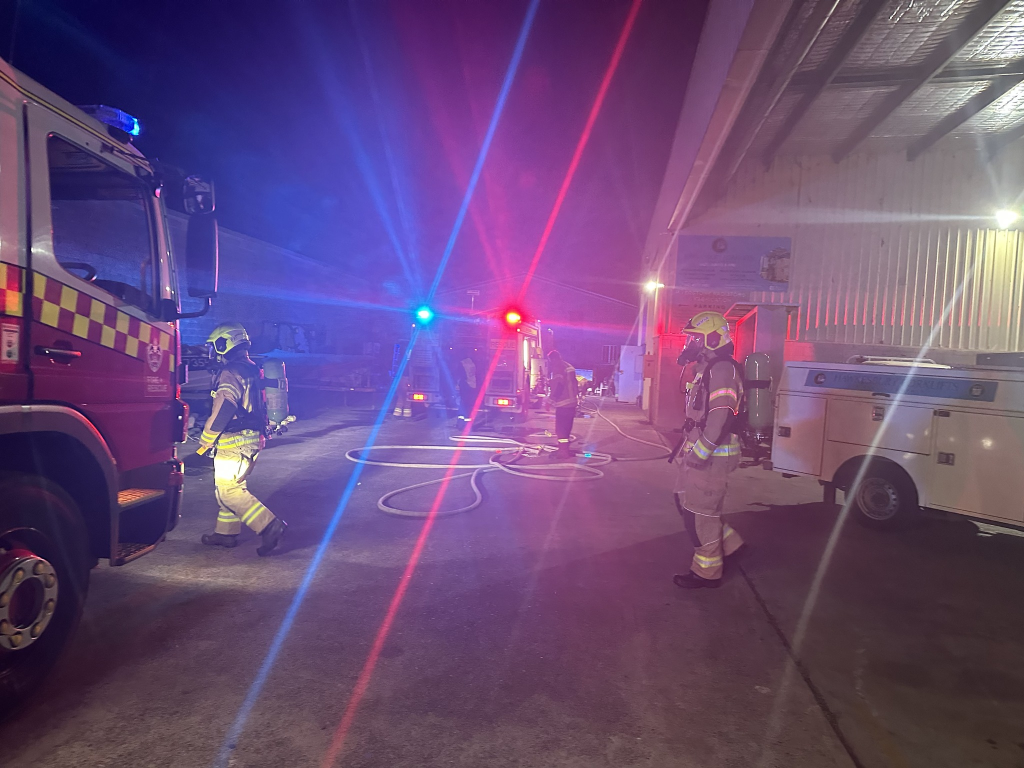 A fire broke out on Monday at 28 Walker Street in Windsor, the complex that holds Hawkesbury's Helping Hands. A chemical fire started in one of the shops, with toxic smoke soon making its way to other units. 
Thankfully, Todd Nolland from Hawkesbury Forklifts was on-site and heard the sounds of cracking in the ceiling and was alerted to the fire. With another occupant on site, the two used a crowbar to access the unit and quickly extinguished the flames. Without these two men, it's possible that the entire complex could have gone up in flames. They later went to hospital to check for carbon monoxide poisoning.
Fire brigades from Windsor, Richmond and Blacktown responded quickly to fully assess the situation, as well as teams from Fire and Rescue, Fire Investigation and the Ambulance Service. Nobody was seriously hurt in the incident, although there is smoke damage throughout the building. 
Linda Strickland of Hawkesbury's Helping Hands took to Facebook to praise the work of emergency services and share their relief that nobody was hurt. However, she shared concerns that their stock on site has been contaminated as a result of the incident. As such, Hawkesbury's Helping Hands will be closed for the remainder of the week. 
Linda is deeply thankful to the community and emergency responders for their support. She shared how Todd and Darren McDonnell from McDonnell Air Conditioning helped her: "The first thing was to open the doors and let the smoke out. I opened the doors and was about to enter when Todd and Darren stopped me, said let us go in. They didn't give me the opportunity or chance to say no. In they went. Thank you." 
Keep up to date with Hawkesbury's Helping Hands on Facebook – at this stage Linda and her team are assessing what needs to be done, but your support for HHH is essential at this time.