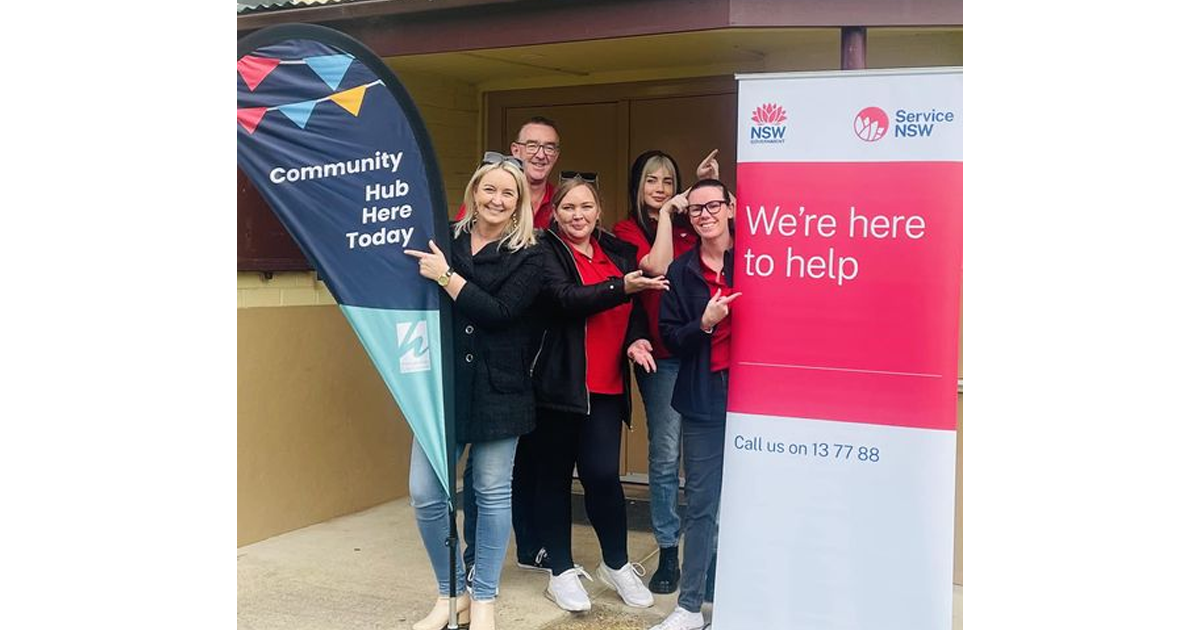 DISASTER RELIEF SUPPORT – applications end June 30, 2023.
This morning, I visited the wonderful Hawkesbury City Council Community Hub at Wilberforce, where I also met Mel, Jess, Darren and Kathy from Service NSW, who are in town this week to help local residents and small business owners apply for financial assistance before the cut off date at the end of this month.
So please, if you have not reached out yet, or are unsure if you may qualify for help after the storms and floods, please come to one of our Community Hubs at Bowen Mountain, Wilberforce, Colo Heights or St Albans (locations and times here: https://www.yourhawkesbury-yoursay.com.au/hc) to have a chat and find out if we can help.
I will do my best to pop out to our Community Hubs as often as I can. I will be at Colo Heights tomorrow at 11am, Wilberforce again next week at 11am and Bowen Mountain and St Albans soon, and I look forward to speaking with everyone then.
Shoutout to Joanne and Taryn from Council for your terrific enthusiasm and energy today. I know our locals appreciate such smiling and friendly faces during these challenging times.